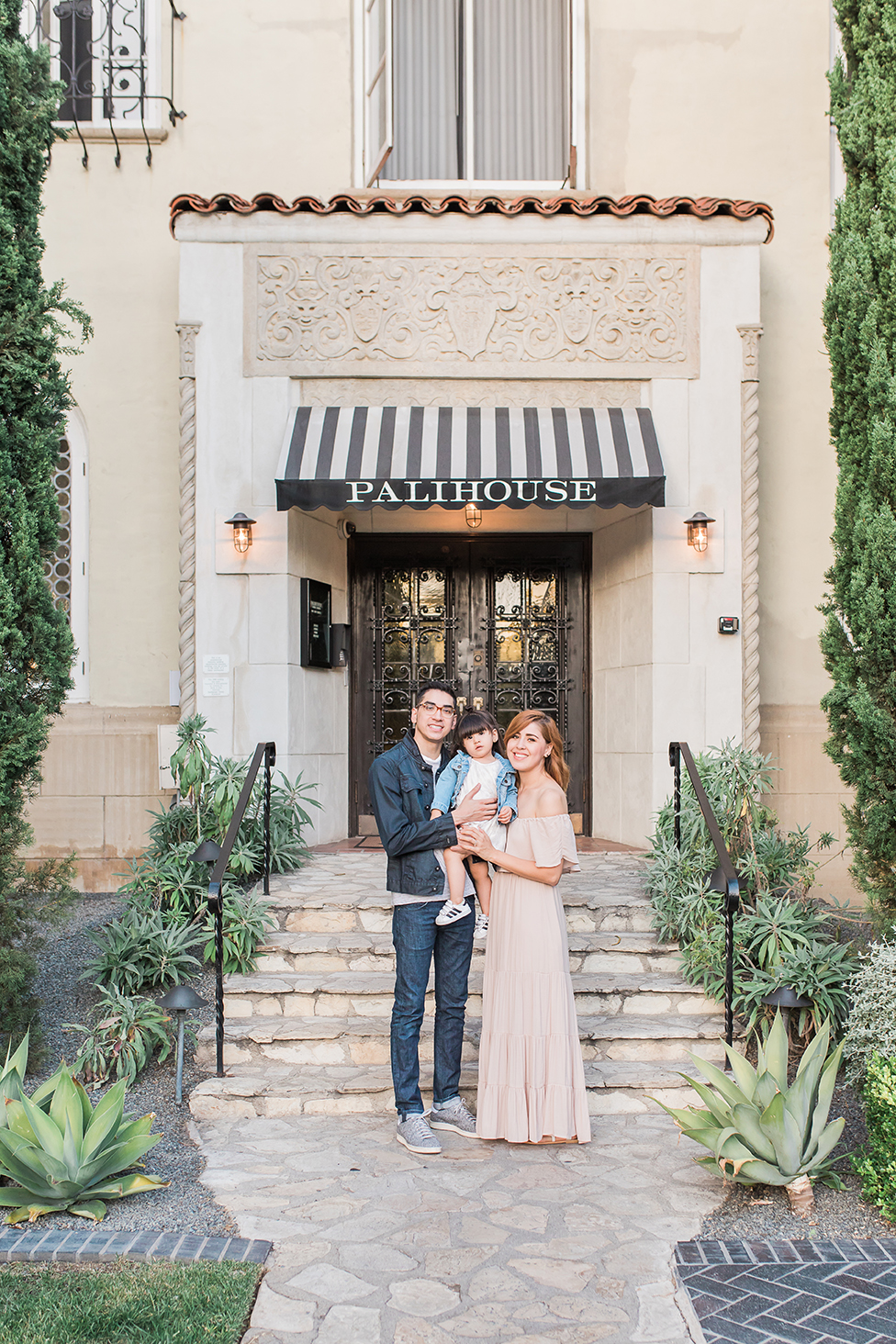 There were so many things to be thankful about 2017. This has been the year that we have seen Olive grow so much, from starting to walk to starting to potty train. The moments in between were all so precious, but my favorite memory from 2017 was definitely our 1st vacation with Olive to Los Angeles. We chose Los Angeles, because it's such a magical & diverse place. I wanted to take Andrew & Olive to explore the wonderful museums, eat the amazing food, and of course, do Disneyland. I have yet to share photos from my trip there, but I will save that for another post.
At the beginning of 2017, one of my goals was to work smarter. Being a full time 8-5 worker, along with managing our side graphic design & photography business on the evenings and weekends, I knew that something had to give. I couldn't be the momma and wife I needed to, while still giving 100% to each of my jobs, and vice versa. So, this last year, I decided to raise my photography prices. Was I scared that I would lose clients? Heck yeah and I'm not going to say that it didn't happen, but I also gained a lot more so it was really a win win. I also continued to do mini sessions and giveaways to still try to keep my services open to everyone. Changing my pricing model enabled me to still meet my financial goals while not having to work as hard and sacrifice time away from my family. I was also able to be a bit more selective with the jobs that I took on. I have always been a "Yes" person, but 2017 taught me how to be able to say no and that that was ok. I am still a mostly yes person, but I'm working on it. 😉
One of my other goals, that I was excited about and failed miserably at, was getting back to my pre-pregnancy weight. It's not really about how much I weigh (I hate scales) and more about my confidence. I am blessed to be healthy, but I know that I can be healthier. We can all always work to improve ourselves, and this last year, I neglected that part of my life. Here's to 2018 and making more time for self care and improving my health and my confidence.
If you are still reading, thank you. If you have been following my work and my family on my blog and social media, thank you. I love reading all of your comments & love answering all of your questions. Thank you for supporting this little dream of mine. 
Below are some lovely photos that my friend, Mabel Gloria, from Mabel Gloria Photography took of us during our stay in Los Angeles. She did such a fabulous job & these will be photos that I will cherish forever!
If you're reading this, do me a favor. Add Taking a Family Trip to one of your resolutions of 2018. Document it. Remember it. You won't regret it. 
Happy New Year, friends!