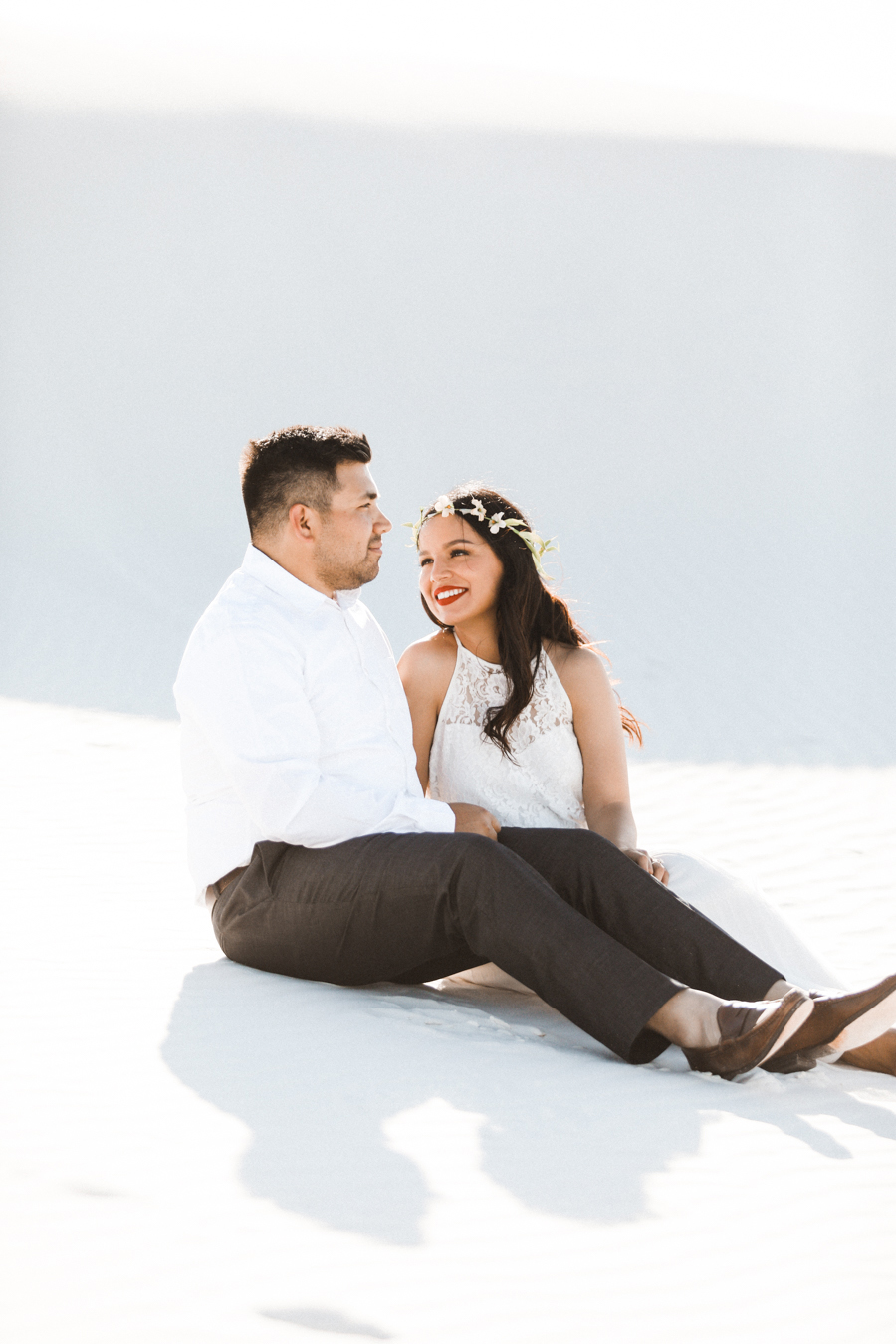 Leslie and Gabriel shared that they had had their 1st date at Five Guys. I knew I wanted to recreate that feeling of butterflies and excitement during their engagement, so I surprised them with some burgers and fries. "Hold your burgers next to each other, like if you're cheering" I called out. "Actually we usually always do cheers with our burgers", Leslie giggles. Loved it. I knew that these two were going to be so much fun to photograph.
We talked about my fear of driving alone, moving to Arizona, and youtube reality shows. I loved meeting Leslie and Gabriel and so excited for their wedding in August!
What better way to celebrate the 1st day they met 7 years ago than with a sneak peeks of their white sands engagement session.
Enjoy!