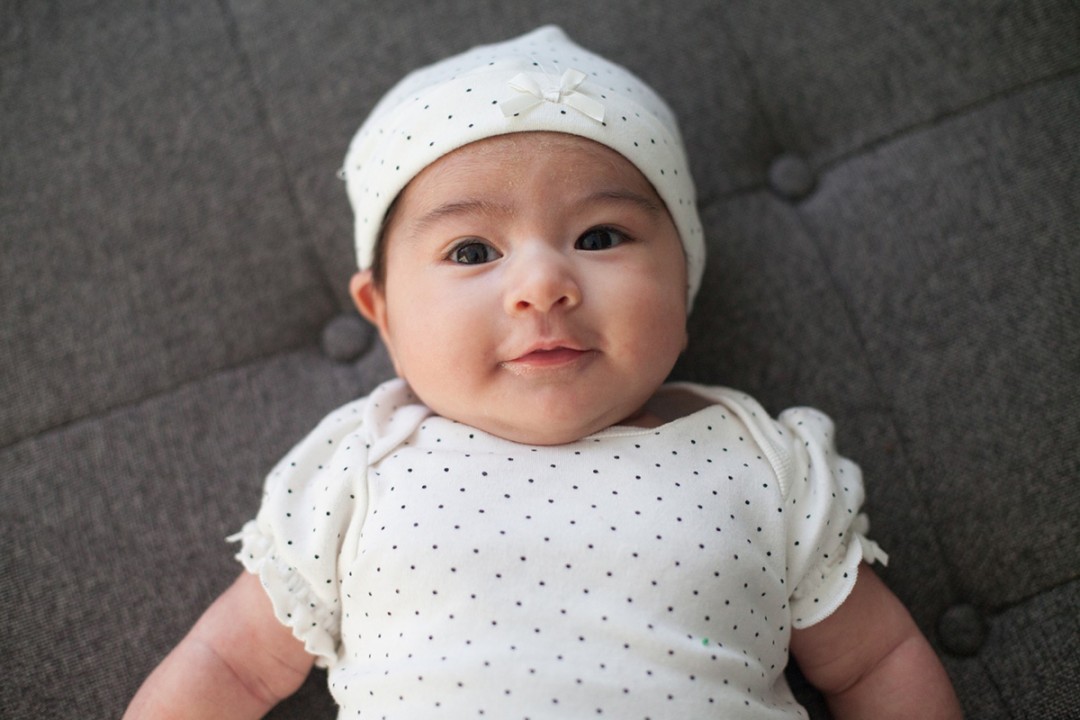 My dearest little Olive,
The thought that you are mine & growing by the day is still surreal to me. Yesterday you turned 2 months & I still cannot believe how quickly time is flying.
I write this as I watch you as you sleep (the only time I get to do me, but its ok).
I love seeing the beautiful smiles you give us as you sleep and now when you're awake–my heart just melts.
I love your little hands & the rolls on your delicious thighs.
I love the smell of your sweet poo. (Don't judge)
I love when you sing with your sweet jibberish.
I love every bit of you & look forward to my life with you.
Thank you for being perfect.
Love your Mamita