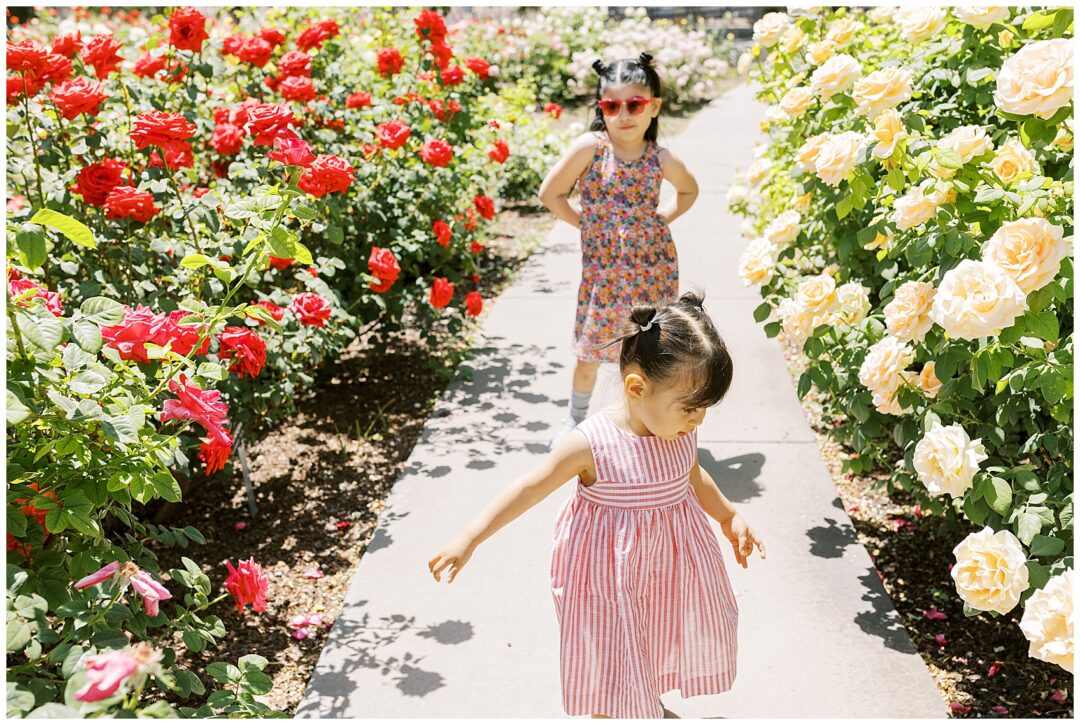 Things to do in El Paso with Kids. As a work from home momma, being at home can sometimes give me and the girls cabin fever. So, I am always trying to find kid friendly places to explore in El Paso. Our last outing exploring El Paso, was a year ago visiting The Rubin Center (right when covid hit). So yes, I was itching to take the girls out, as soon as it felt safer. One of El Paso's underrated gardens is the Rose Garden located in central El Paso. There's hours during the summer are 8am-6pm, but due to the lack of shade at the garden, I would recommend going really early or near closing to avoid the high sun.
The garden has sections of beautiful roses of all colors. My girls enjoyed walking up and down the garden pathways, exploring and playing tag. There are different levels to the garden, which is a nice surprise, making the garden bigger than it actually looks. And of course, I cannot hold back from a good photo op and captured some photos of our little stay there, along with sharing a reel for the gram. What are your favorite things to do in El Paso with Kids?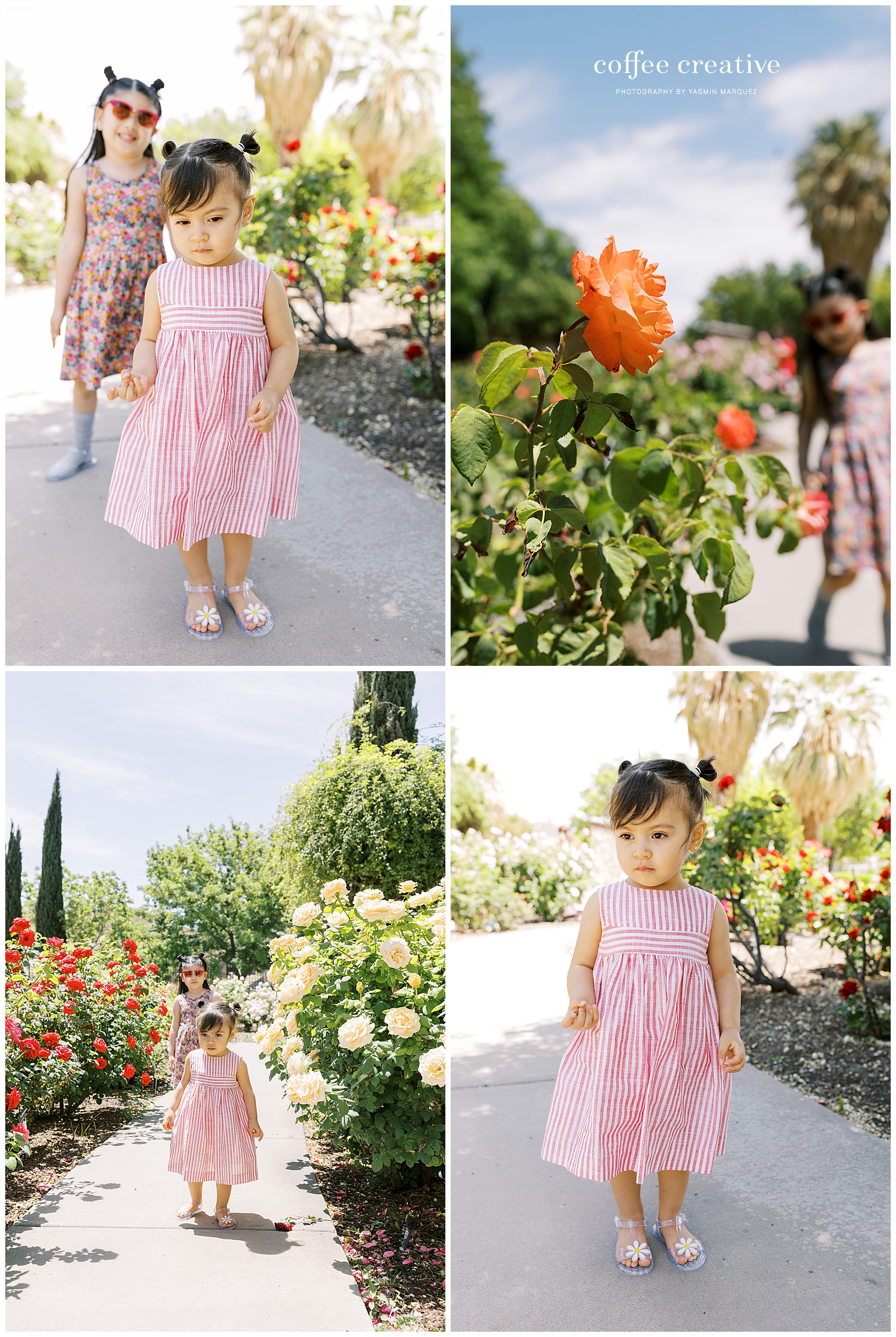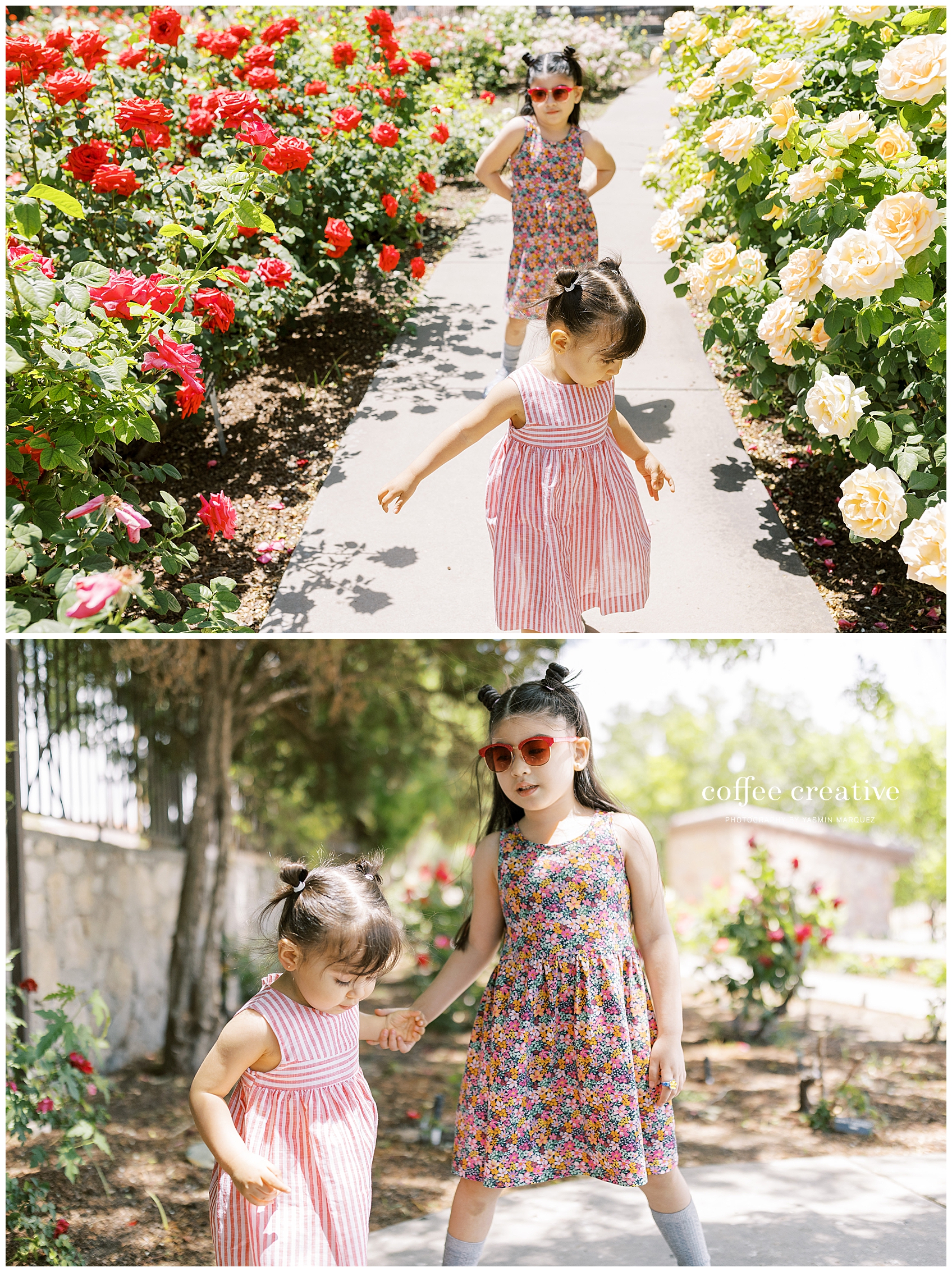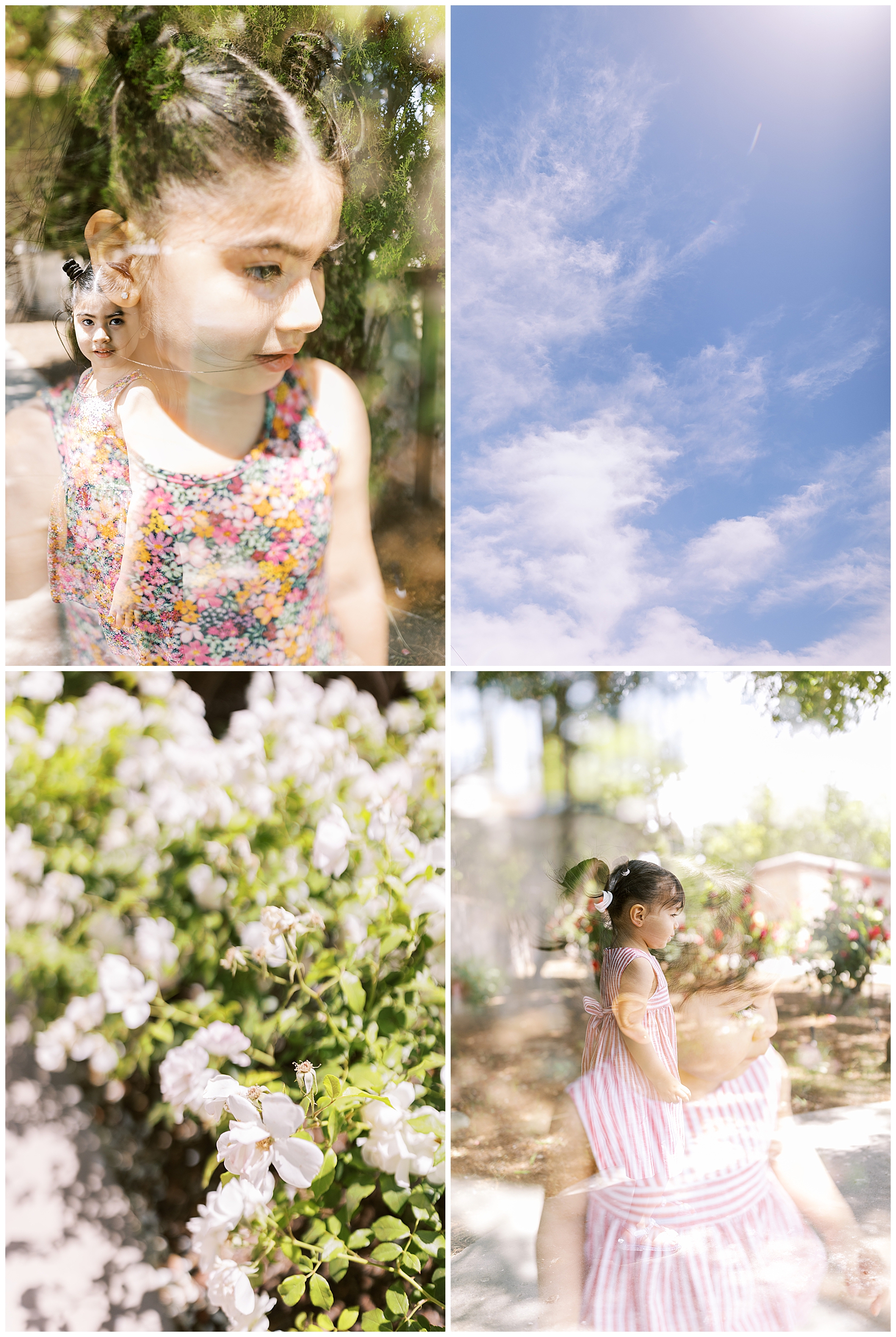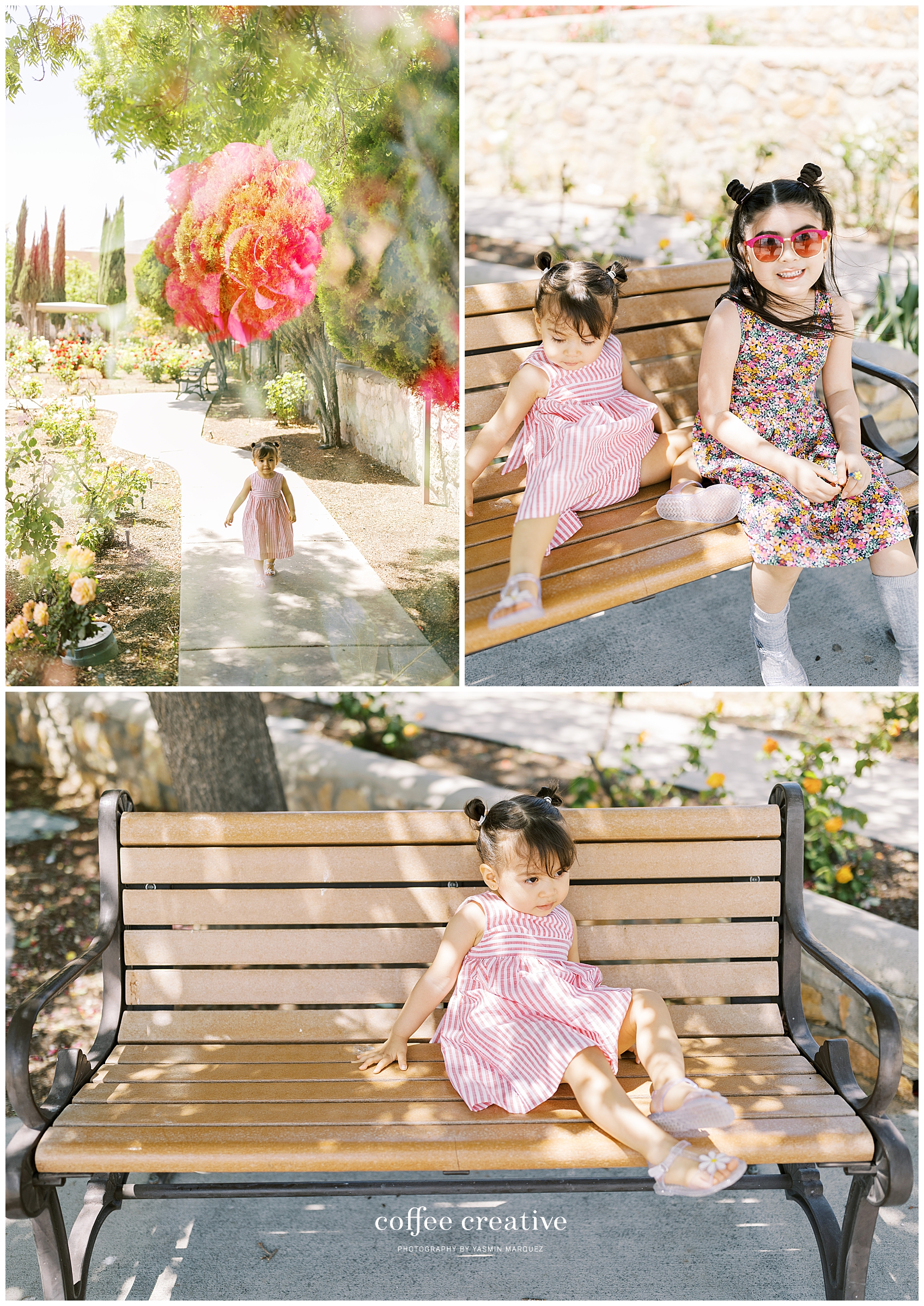 ---
Coffee Creative Photography is an El Paso Lifestyle Photographer specializing in timeless, genuine and light-filled imagery for families, newborns & seniors. I would love to hear from you!