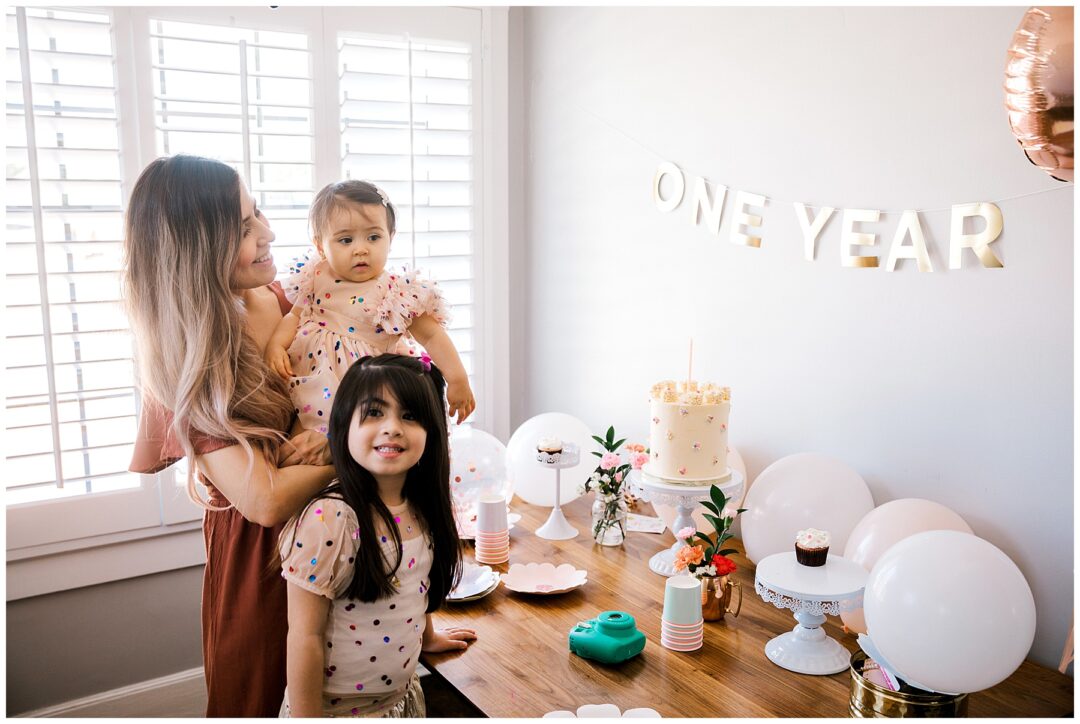 On April 26, my little August turned one year old. It's been a whirlwind of a year, but we are finally here. I wanted to make sure that I made the day as special as I could. Being in the middle of a pandemic, a party with loved ones like Olive's 1 Year Cake Smash or her Andy Warhol themed party is currently not possible. But with us four, a bit of pretty party decor, a gorgeous cake & technology, we were able to celebrate and remember this day for years to come. I decided on a simple but colorful modern pastel spring cake smash theme.
AUGUST TURNS ONE / MODERN PASTEL SPRING CAKE SMASH!
Our day was quiet, yet eventful. We started the day by delivering some party gift bags that I had prepared for all of my nieces and nephews, along with strawberry flavored cupcakes. Although family could not be here physically, I wanted them to celebrate with us from afar and feel as if they were with us. Then we proceeded with the day by picking up some of our local favorite pizza from Ardovinos. (I recommend their Joannas & their green chile ricotta pies!) After lunch, we then set up a Zoom meeting so that family could opt in and watch August eat cake for the first time. Yeah, the cake smash didn't really go as planned. But cake smashes really never do, mamas. August was not too fond of the cake, but we enjoyed every last crumb!
And that was our day celebrating August's first birthday. I know that she will never remember it, but I will have photos and stories of celebrating & being together as a family so that she can someday look at and cherish. <3
Dress: Sadie Then Ty | Cake & Cupcakes: Secret de Coquette | Pom pom Banner: Felt Ball Garland | Gold Banner, Floral Plates, & Cups: HelloMe Party | Florals: Desert Modern Florals | Iridescent Cupcake Box: Amazon |Balloons & Balloon Garland: Amazon