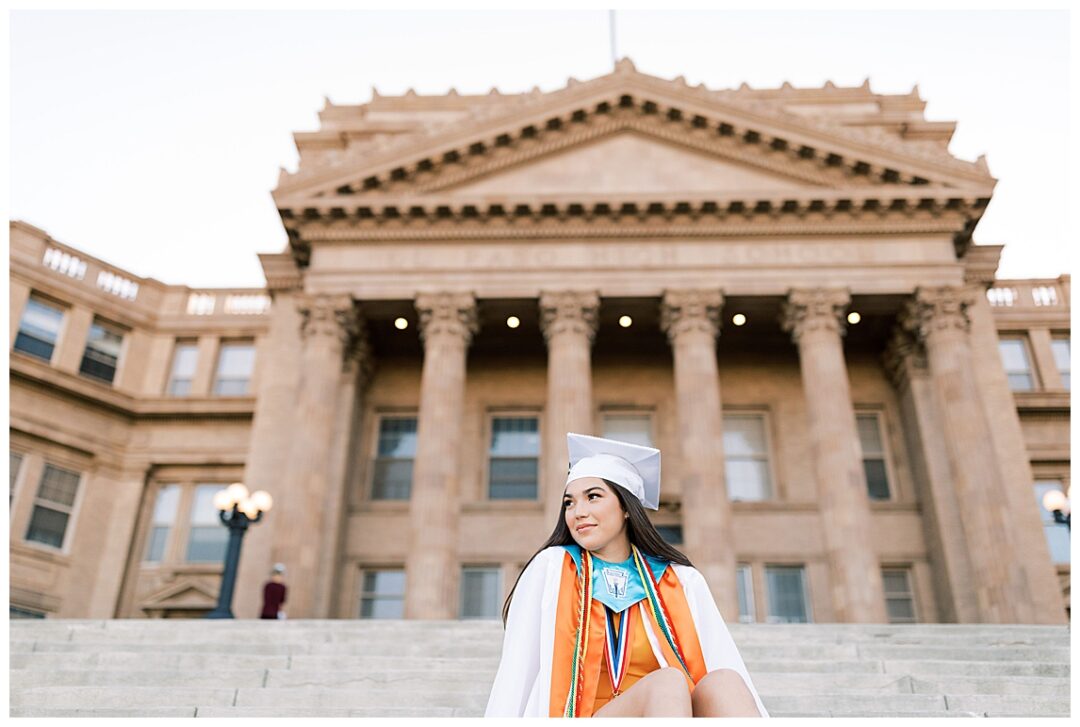 El Paso High Senior Photography Session
This El Paso High Senior Photography Session is a session that I am really proud of. It was also my first session back after the Pandemic happened back in March (due to not being an essential worker). It was so nice to see & talk familiar people in real life, rather than behind a video call. I didnt realize how much I needed to be able to distract my mind from the worries and changes in daily life. I was able to direct my attention to this beautiful senior and her bright future. Not only is she drop dead gorgeous, but she also graduated with top honors in her class, and has earned a full ride to one of the top UT schools.
I love that she wanted to incorporate her high school, El Paso High, in her photos. Established in 1916 and design by Trost & Trost, El Paso High is the oldest high school in El Paso, and it is also probably the most beautiful in architecture. It was the perfect backdrop and not only for a senior session , but for a family, maternity or branding session. I Then we opted for a nature friendly location, where our senior was able to show off her UT pride and be more casual.