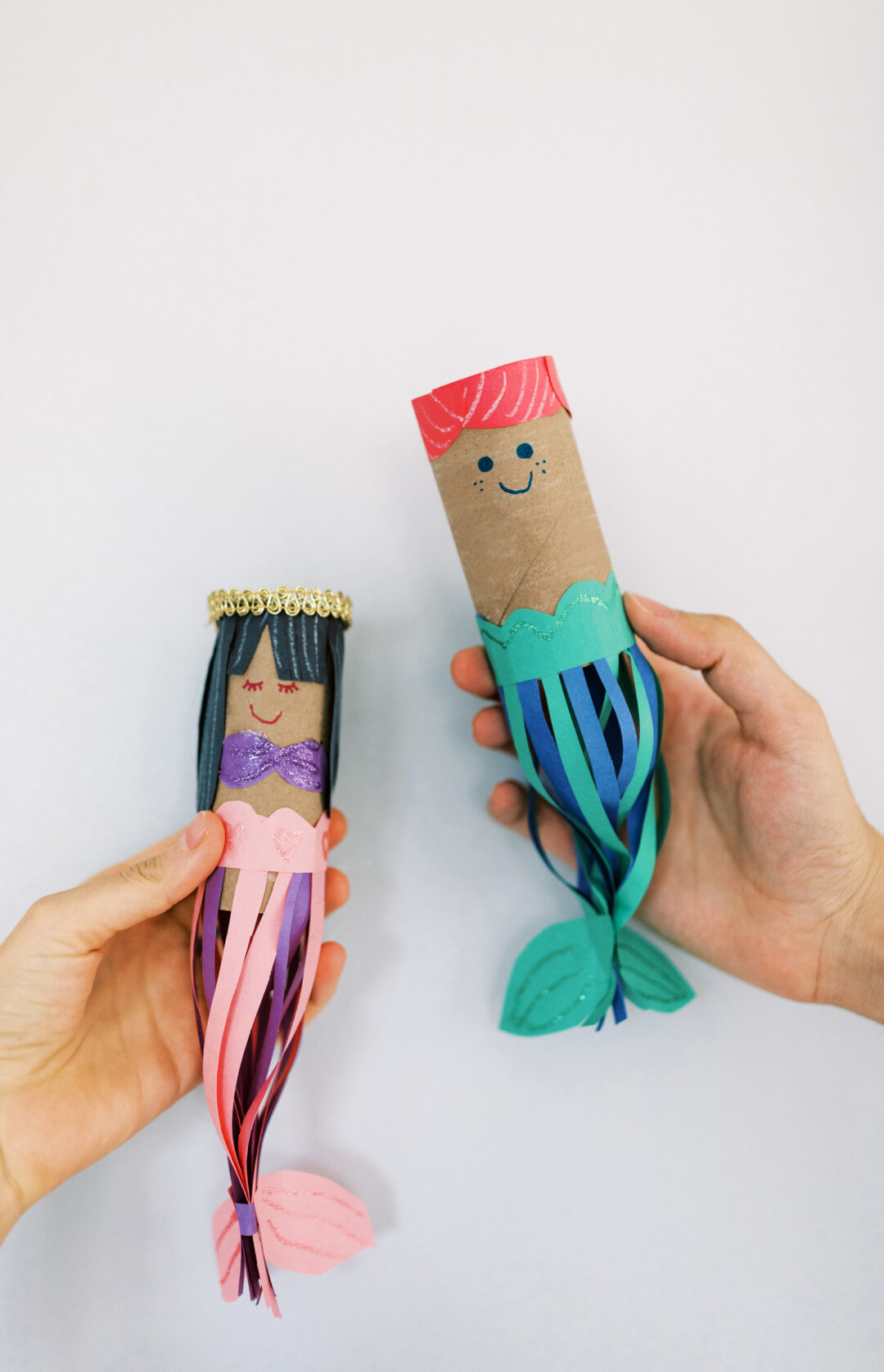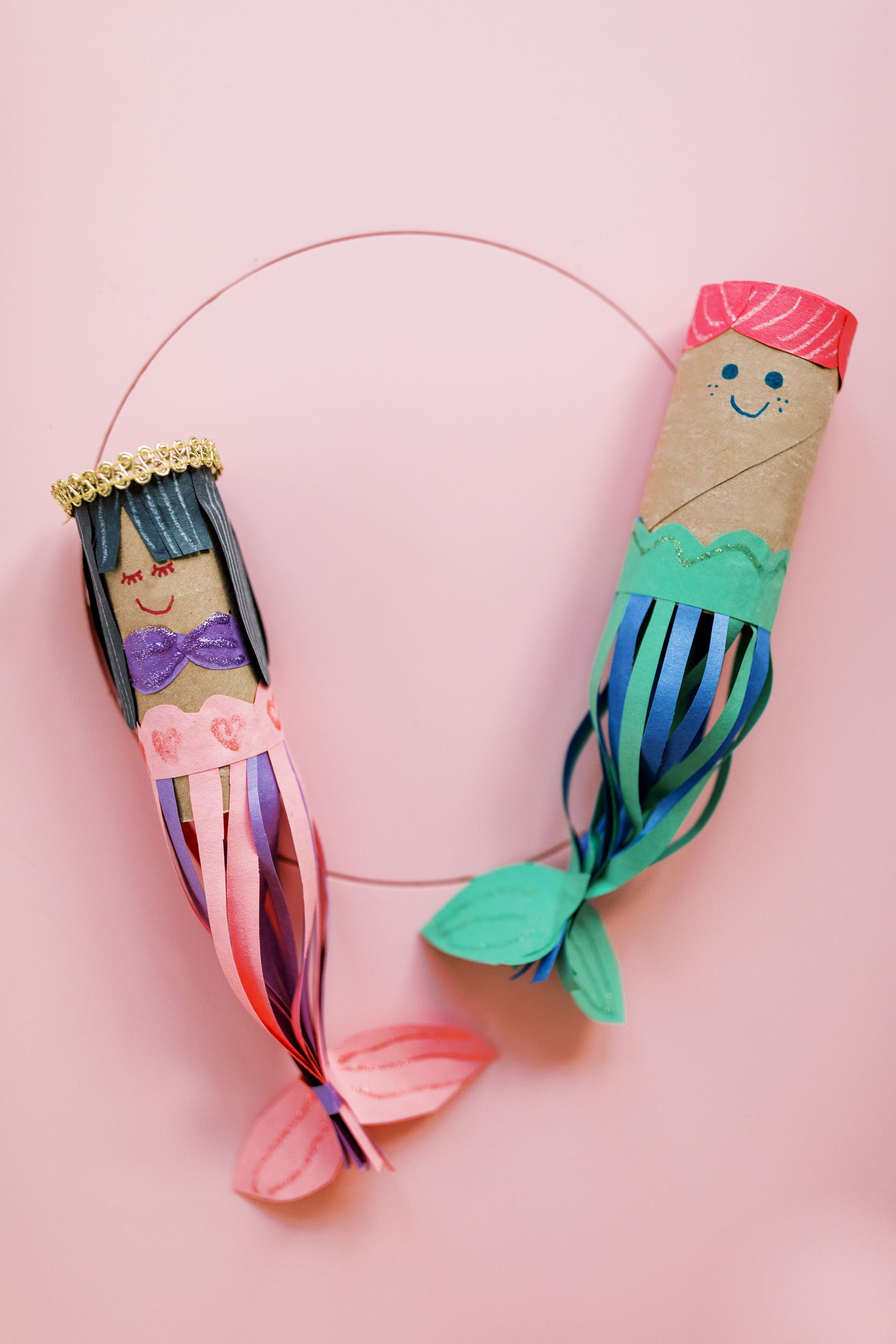 These days, I am usually always scrolling through my feed searching fun and easy crafts to keep my four year old entertained. It's our bonding time together, something fun for her and a stress reliever for me. I created this mermaid craft in collaboration with MeParty's mermaid party collection. The collection is so magical and whimsical—There is a reason they say, "Mermaid's are the sea's unicorns." If you are looking for a unique party theme, look no further.
Back to our easy craft, fortunately, the supply list is minimal. You're welcome. Most of it you may already have in your home, especially if you've stocked up on your back to school supplies for the kids.
To create this craft, you will need the following supplies:
Construction paper (different colors)
Glue (Elmer's White Glue worked best)
Toilet paper tube
Markers (or pen or colored pencils to decorate)
Scissors
Small elastic rubber-bands (optional)
Glitter Glue (optional)
Pretty string (optional)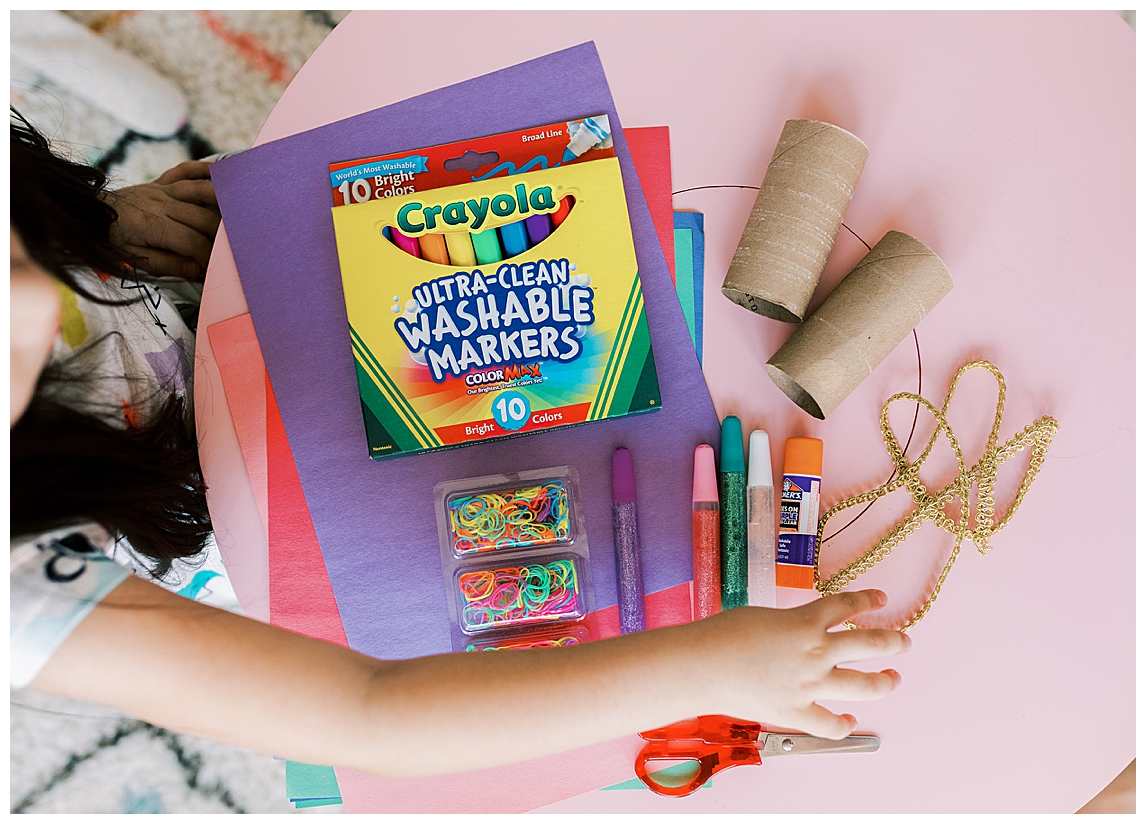 1 ) Cut a bunch of strips of the construction paper. These strips will be used for the mermaid's tale, so make sure you use colors you like. Cut a thicker strip (length should measure a little over the circumference of the toilet paper roll) adding some scallops on one side.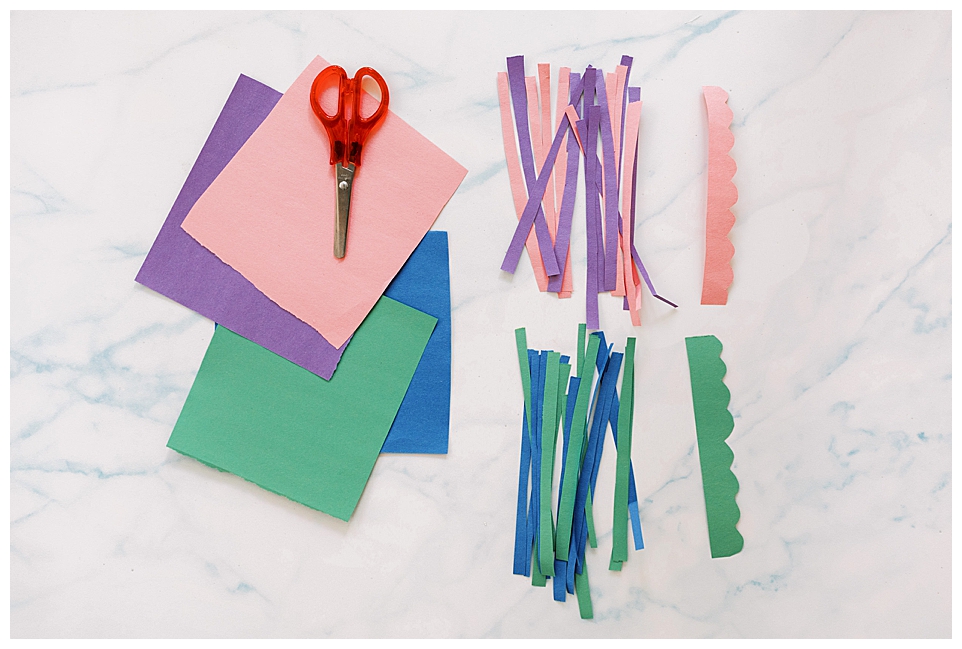 Use the larger scalloped strip as a guide to how many smaller strips of paper you should cut. The photo below demonstrates about how many strips you should have. Strips should be about 5-6 inches long.
2. Add glue to the thicker strip, and then begin gluing the smaller strips on there. Make sure that each strip is held on by glue and that there is no layering.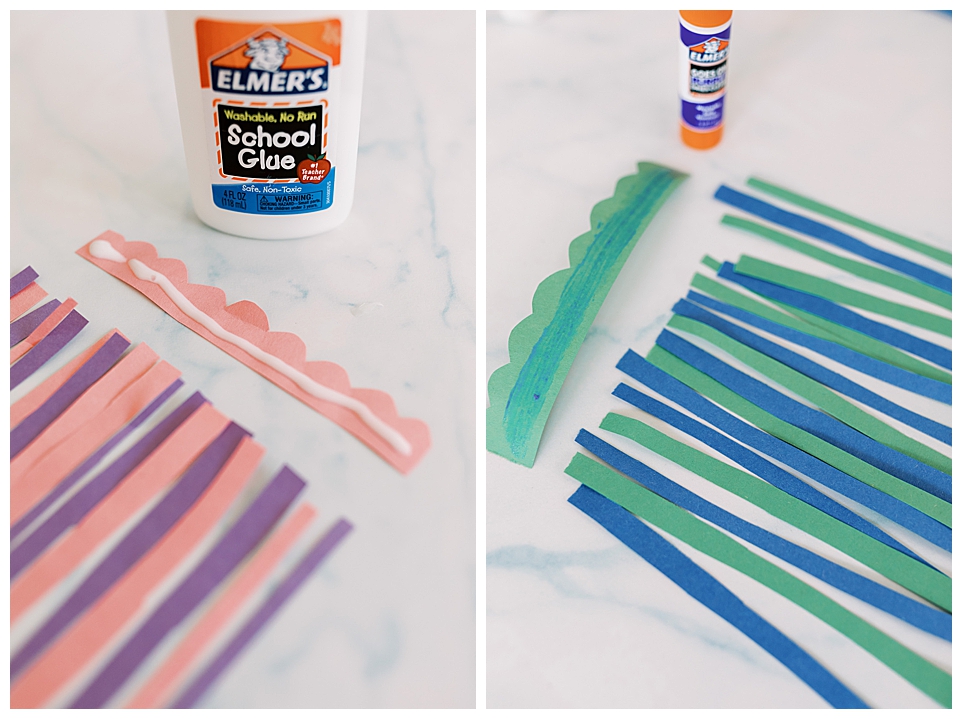 3. After the the glue has dried, add more glue to the larger strip of paper and glue onto the toilet paper roll about a little lower than halfway.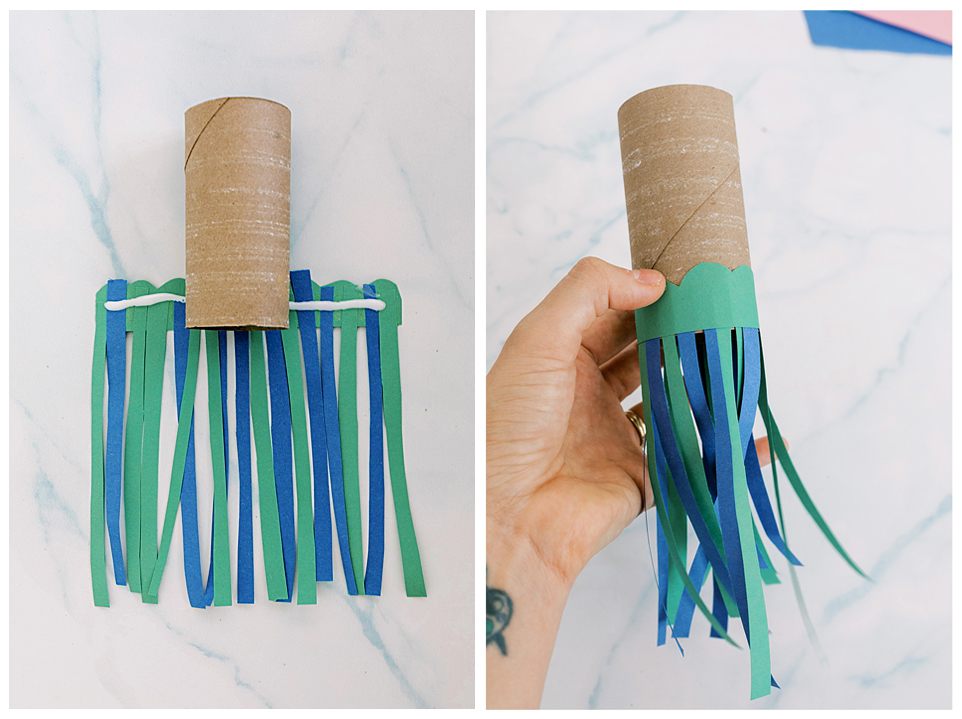 4. Cut oval-like shapes as shown in the photo below. These shapes will be used for the hair. Be created and cut your own hair shapes!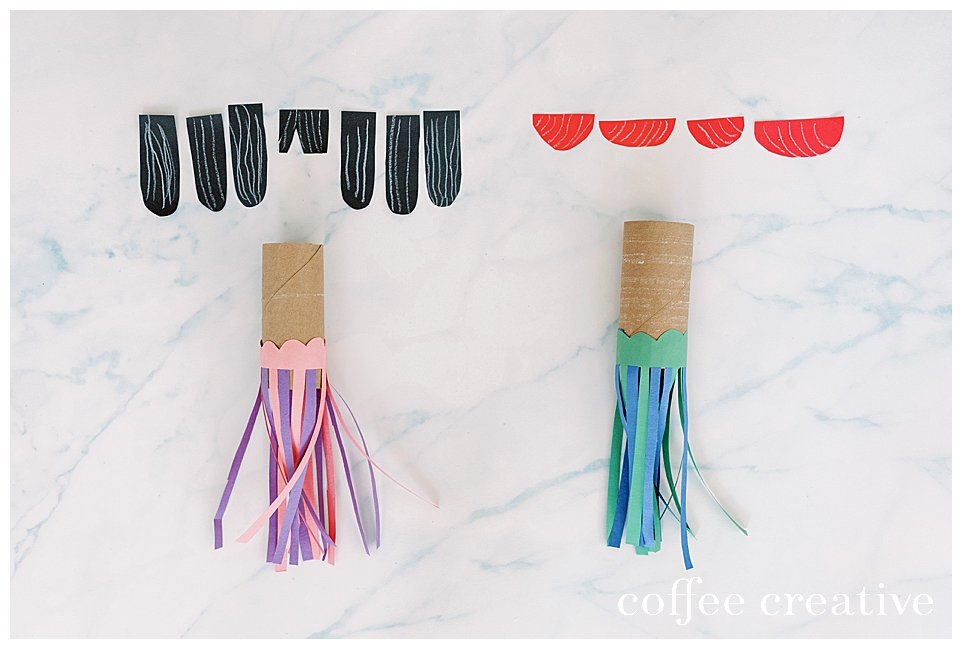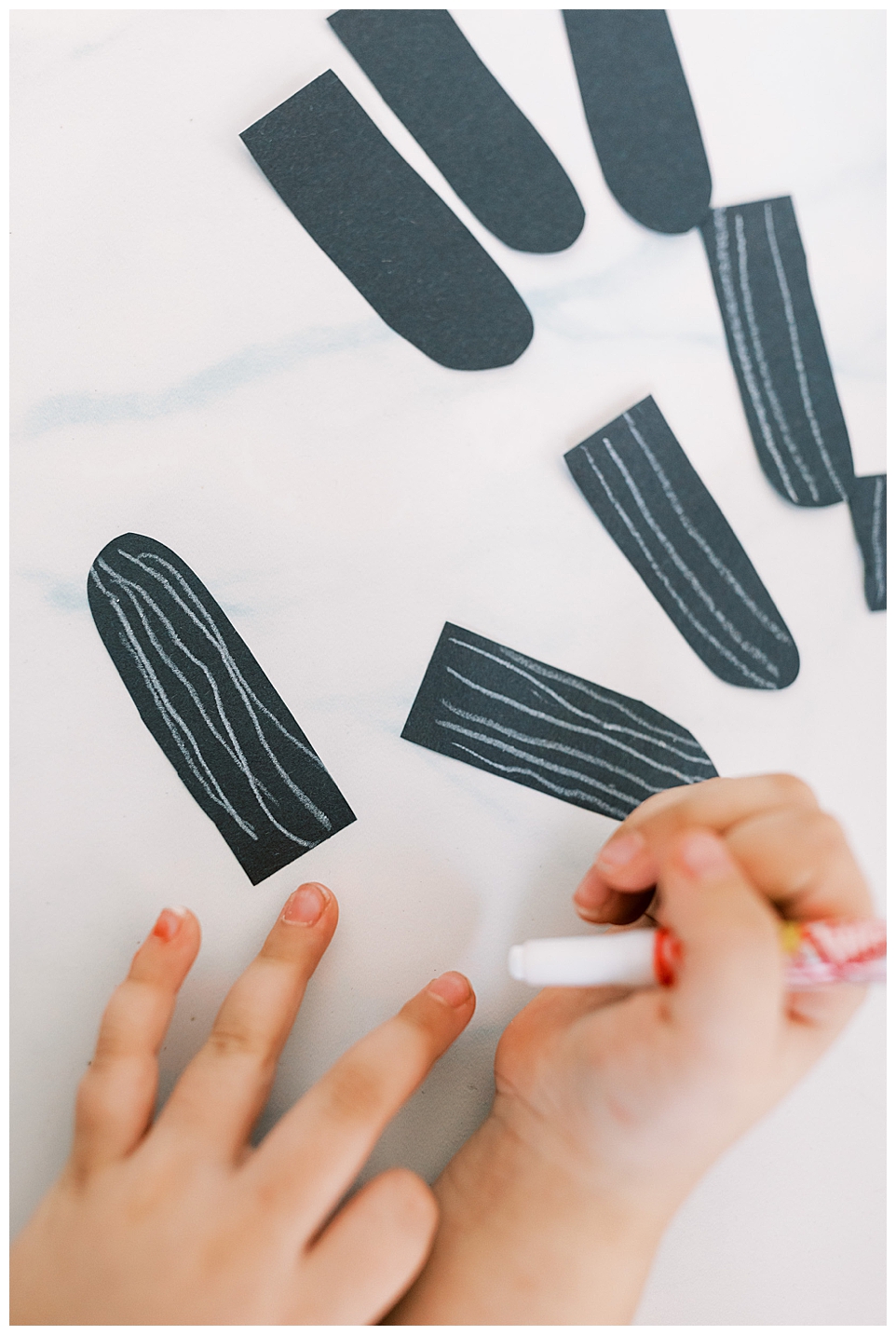 5. Glue the hair onto your toilet paper tube.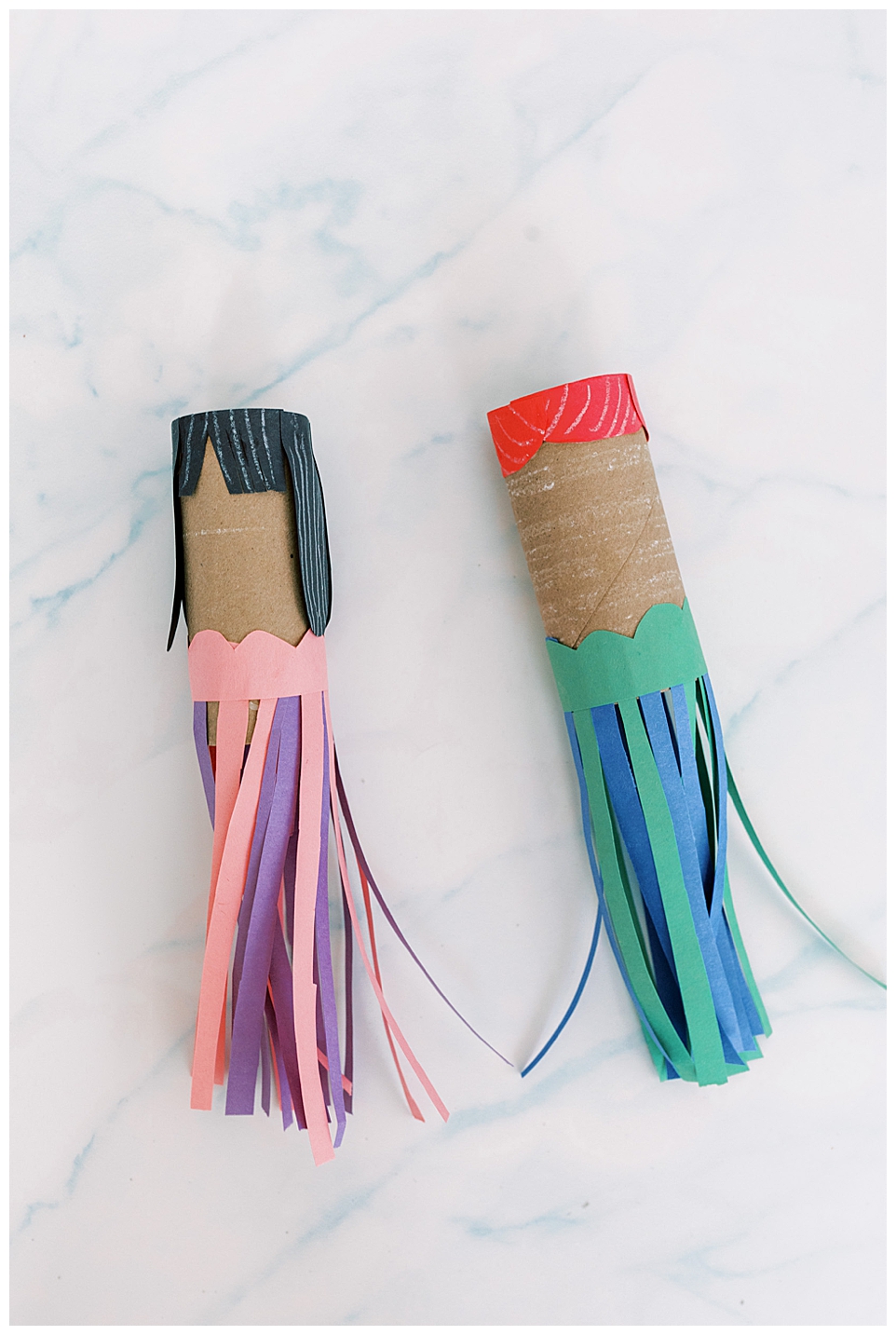 6. Using your markers, a pen, or any other drawing tool, you can now begin to add facial features to your mermaid.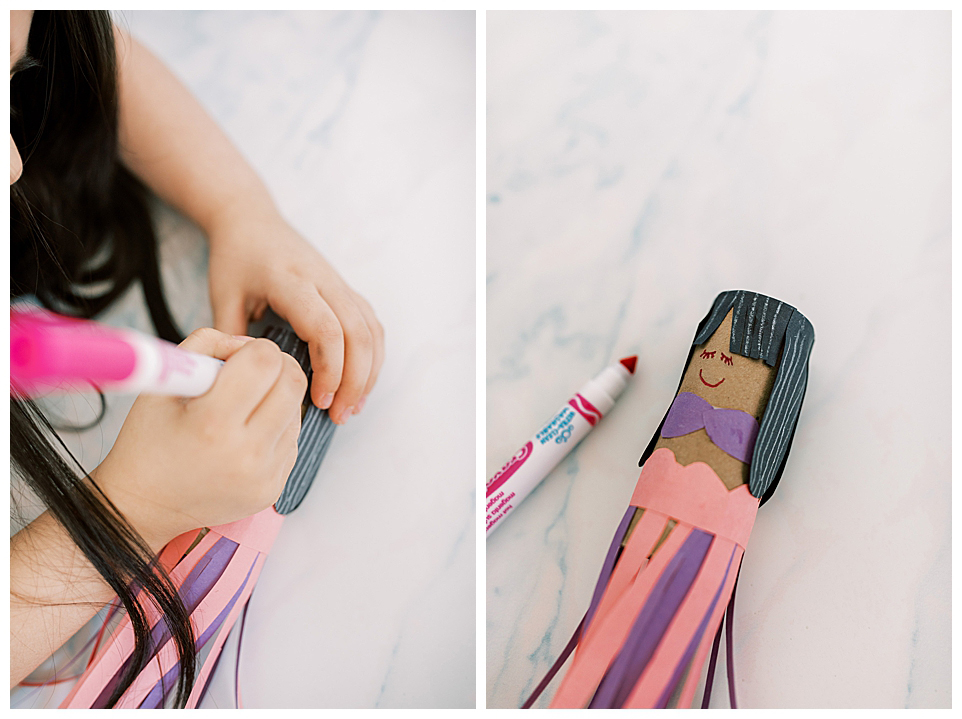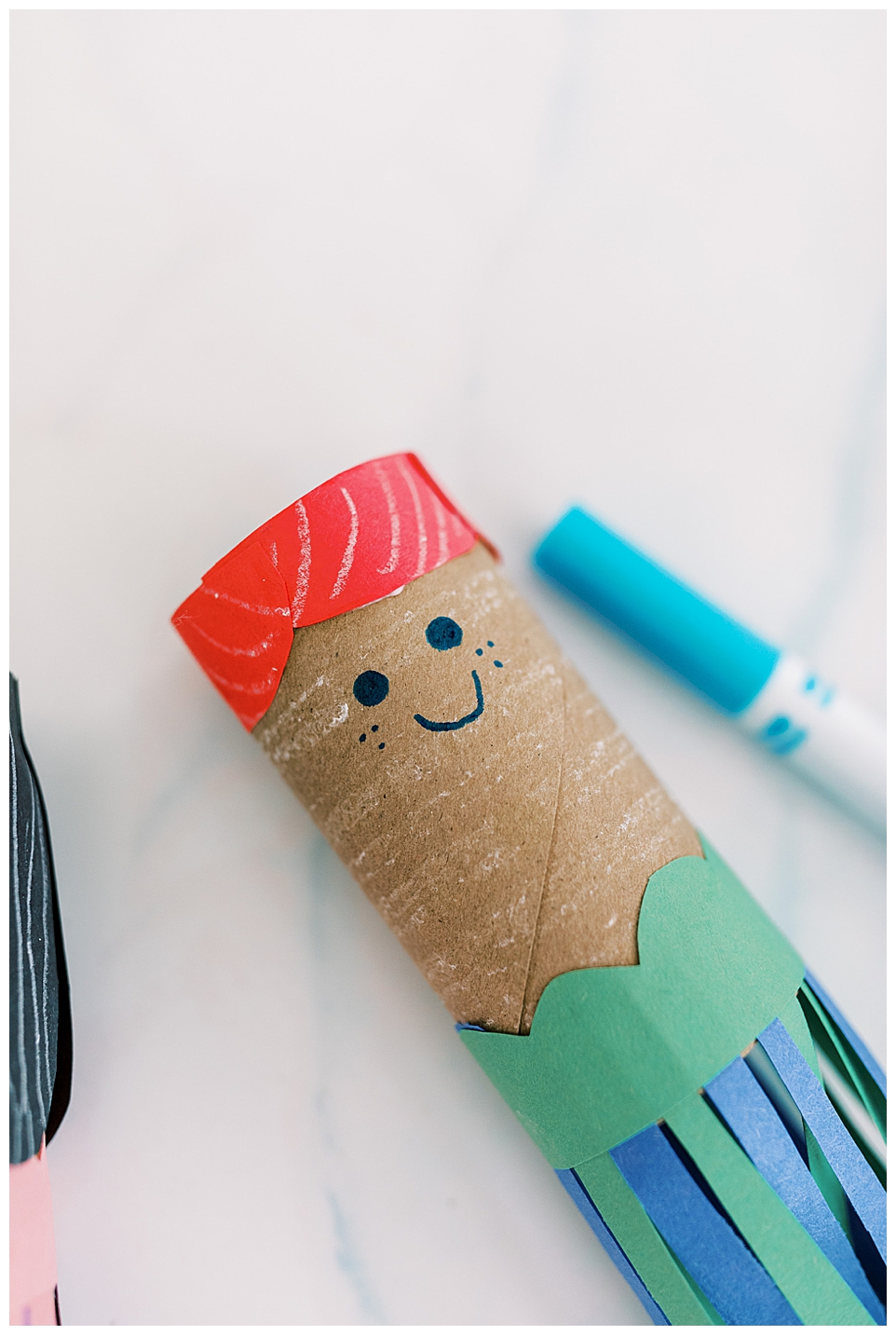 7. Using an elastic band or a strip of paper, wrap around your mermaids fin to hold it together. Then cut some football shapes for the bottom fins and glue on.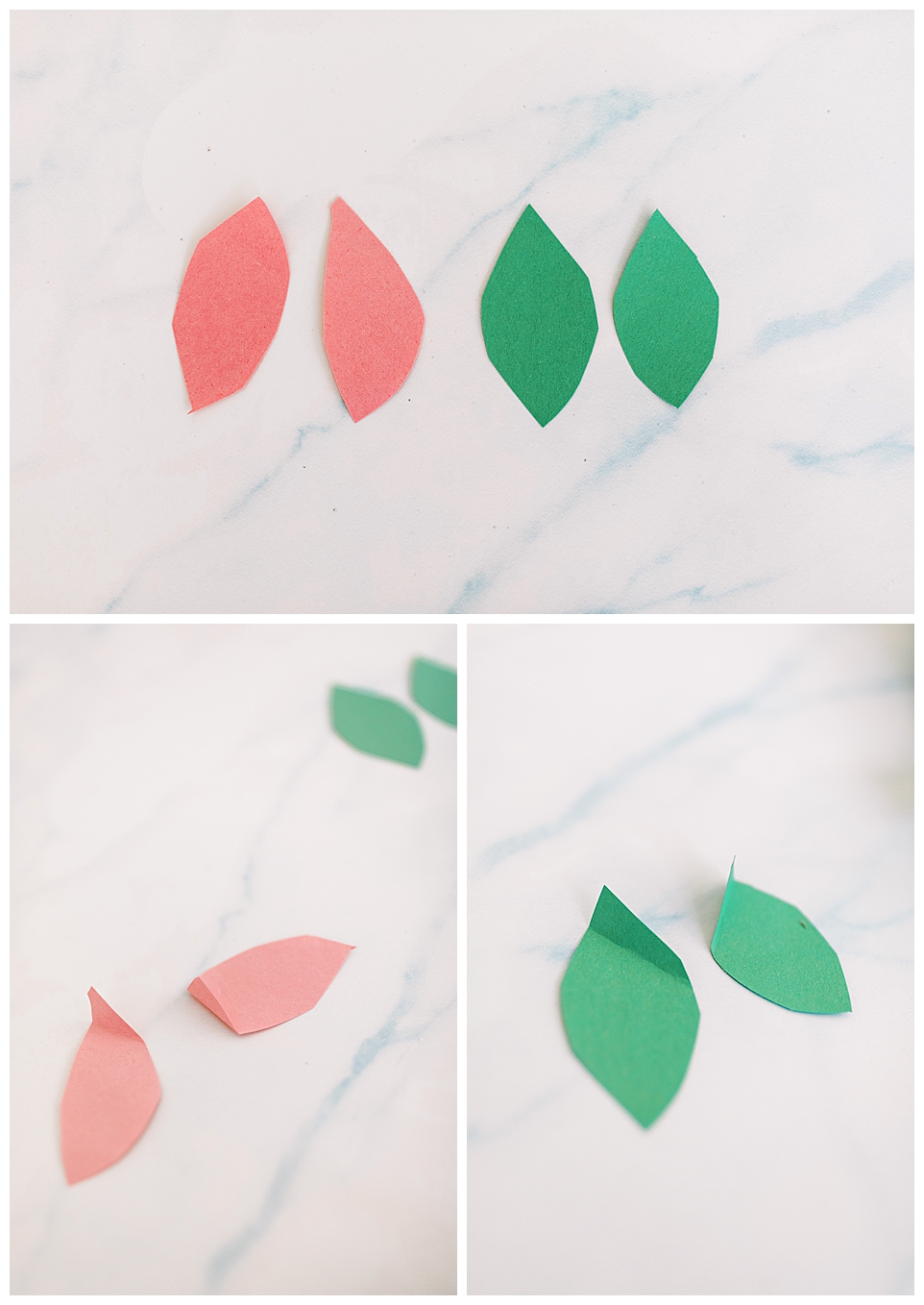 Continue to decorate your mermaids your string or glitter glue. I hope you enjoy this easy mermaid craft. Be sure to tag me on instagram if you've created this craft!