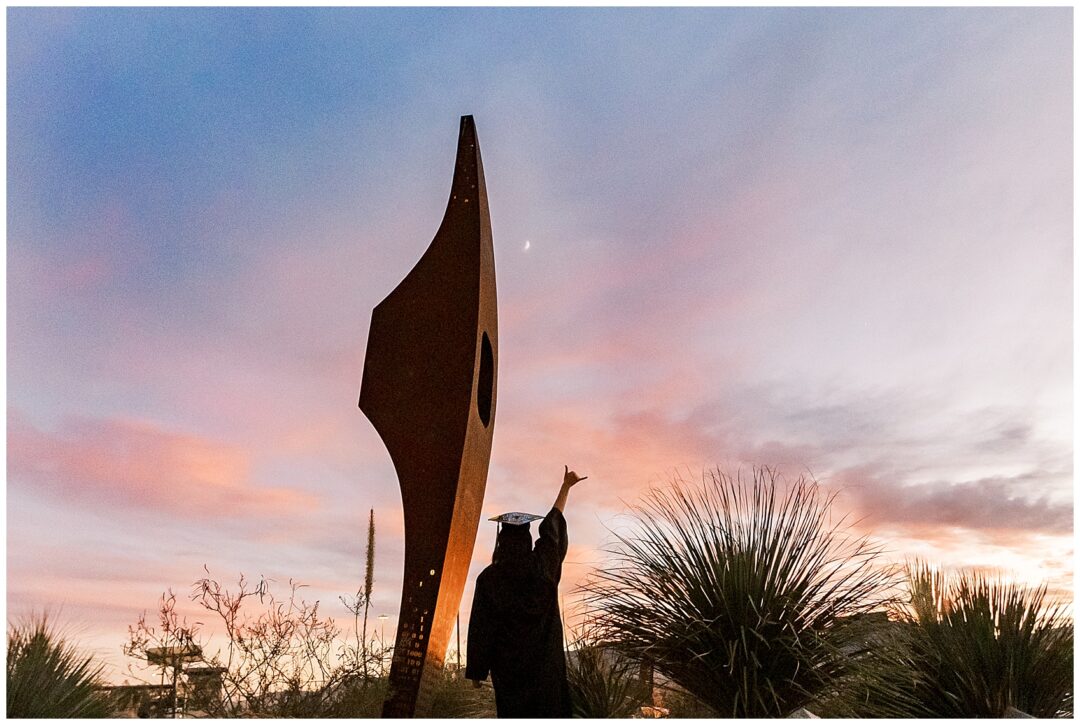 I was honored to be chosen by this lovely graduate and her family to document another one of her milestones. A couple of years ago, I had the pleasure of also documenting her high school senior photos that you can see here. This day, I was going to photograph her new milestone as a UTEP Education Graduate, one that I knew she was extremely proud of.
El Paso Senior Photographer | UTEP Education Graduate.
Charlene, has always been amazing to photograph. Her beautiful smile reflects not only her outside beauty, but her big heart and the passion that she has for our children's education. The best part about the session was seeing her supportive family all show up for the session. They were all wearing UTEP shirts, showing love and support for such an important moment.