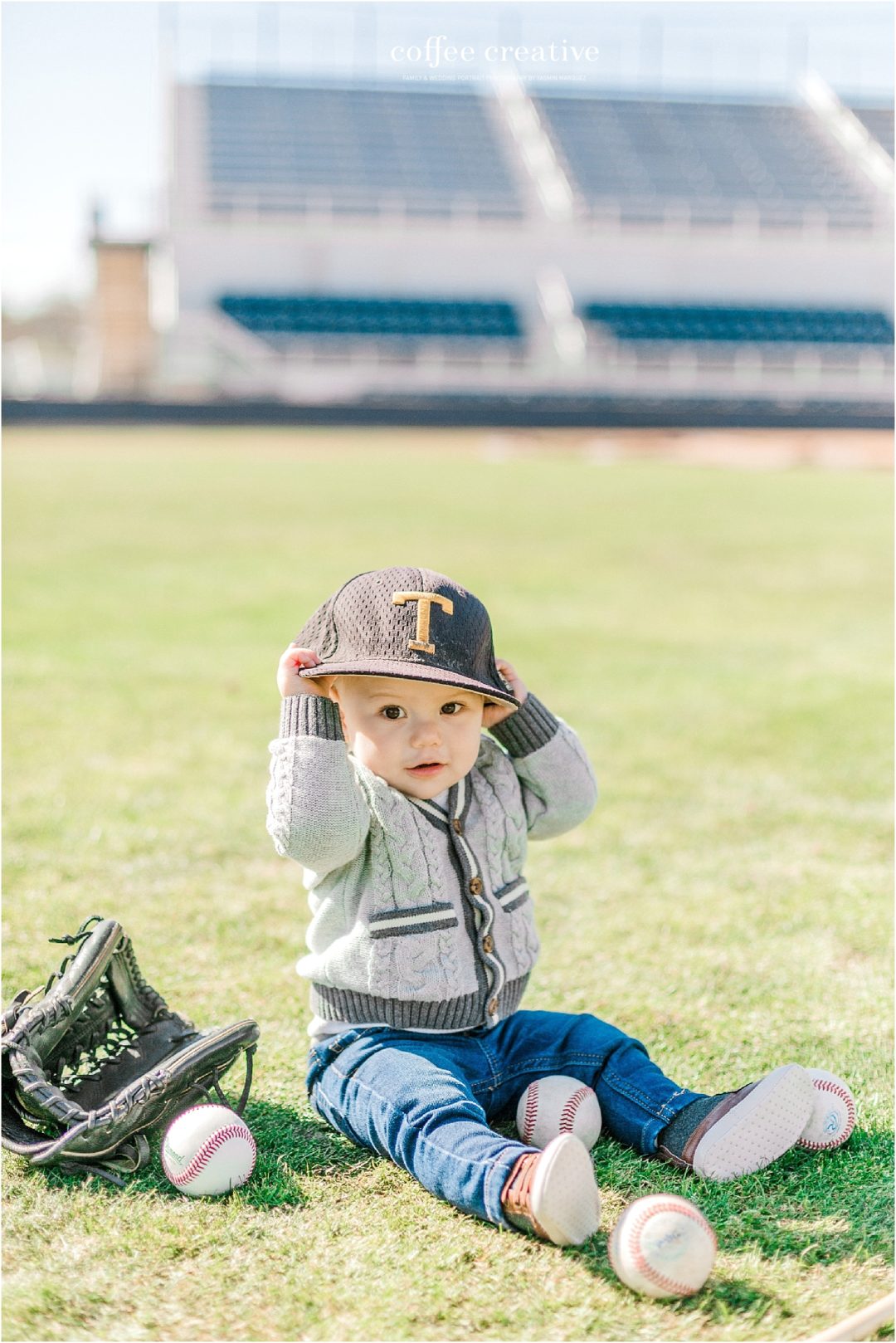 JohnPaul's White & Rustic Baptism
A week ago, I had the honor of being able to attend my nephew JohnPaul's baptism in San Antonio. The baptism took place at St Dominic's Catholic Church in San Antonio and was followed by an intimate lunch with family and friends. My sister always had a creative eye for party planning and design & so I didn't expect less from her decor at the baptism. You can see the beautiful desert table that she created 3 years ago for my twin nieces here. The table was filled with beautiful olive greenery and meaningful imagery of St Paul's Patron Saint, St Joseph along with other beautiful giveaways such as chocolate and blessed water in adorable little bottles.
One Year Baseball Birthday Photography Session
And it just so happened that his birthday was on the same month so I had to take advantage so we decided on a simple baseball theme family session. It was a beautiful day in San Antonio so we were very thankful. JohnPaul was just all smiles next to his parents and sisters. I just cant resist his happiness and giggles. So adorable! Thank you Femath Family for letting me be part of such a lovely weekend.
Enjoy, friends!
Coffee Creative Photography is an El Paso Lifestyle Photographer specializing in timeless, genuine and light-filled imagery for families, newborns & seniors. I would love to hear from you!!