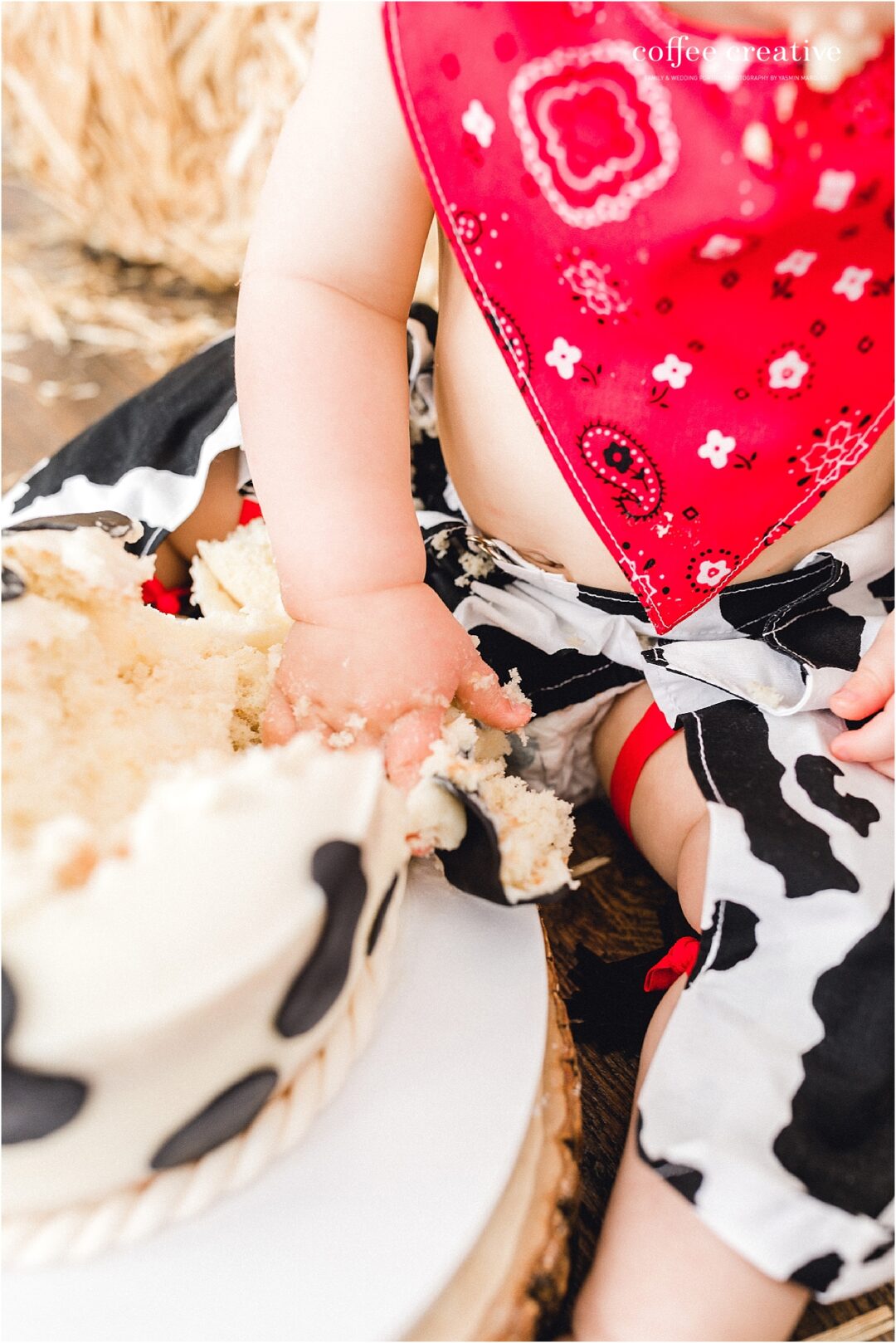 I love when previous clients continue to contact me for their little one's milestones. It gives e a chance to watch their family grow and get excited about getting to document all the little moments that I know parents also love and enjoy.
We first started the session with some simple portraits of Hudson using blues and whites, simple and classic. I adored his pin stripe blue overalls and little tie. So precious!
Then it was time for the fun! For his western themed cake smash, we had Secret de Coquette create the adorable cowboy cake and with the help of mom, dad and grandma we created the most perfect cowboy themed backdrop. Hudson couldn't get enough his cake & we couldnt get enough of watching him indulge. Enjoy!
Coffee Creative Photography is an El Paso Lifestyle Photographer specializing in timeless, genuine and light-filled imagery for families, newborns & seniors. I would love to hear from you!