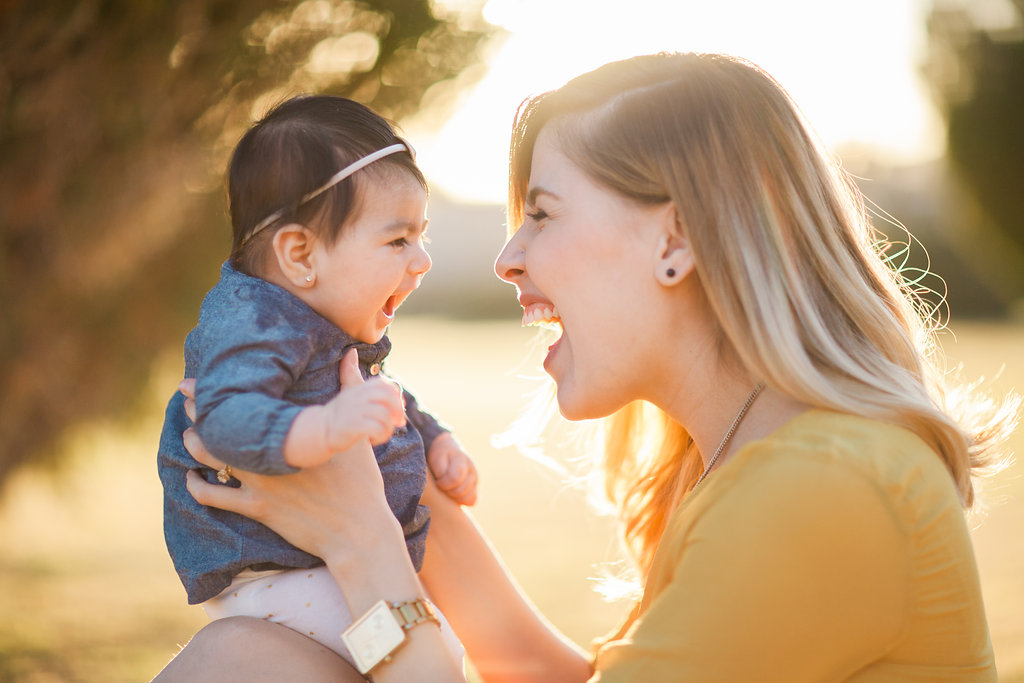 Little Olive,
It's been 2 months since my last post, meaning its been 2 months that we have survived me being a full time working mother. It also means that today marks the month-a-versary of 5 months since you came into this world. It's been quite a ride, but it is only getting easier and more enjoyable. Seeing your face light up in the mornings when you see mom and dad brings me so much joy. Hearing you "sing" at home, in the car, and sometimes during mass is entertaining and memorable. The fact that you can now roll around is exciting but frightening at the same time. I am looking forward to the months to come with you. Thank you for being our beautiful baby girl.
xo
Here are some photos that my beautiful friend Ale took of us when Olive was 3.5 months. These were taken without much planning. I scrambled through my closet to see what I had that could look decent for Olive and I and rushed to try to get a few shots before sunset. I think we did a good job considering the time constraints. Finally found the time to blog and share these. I just love the light in them. Check out more of her work at alesaldana.com
Also, the wrap in the photos is by Solly Baby. It's been a lifesaver.