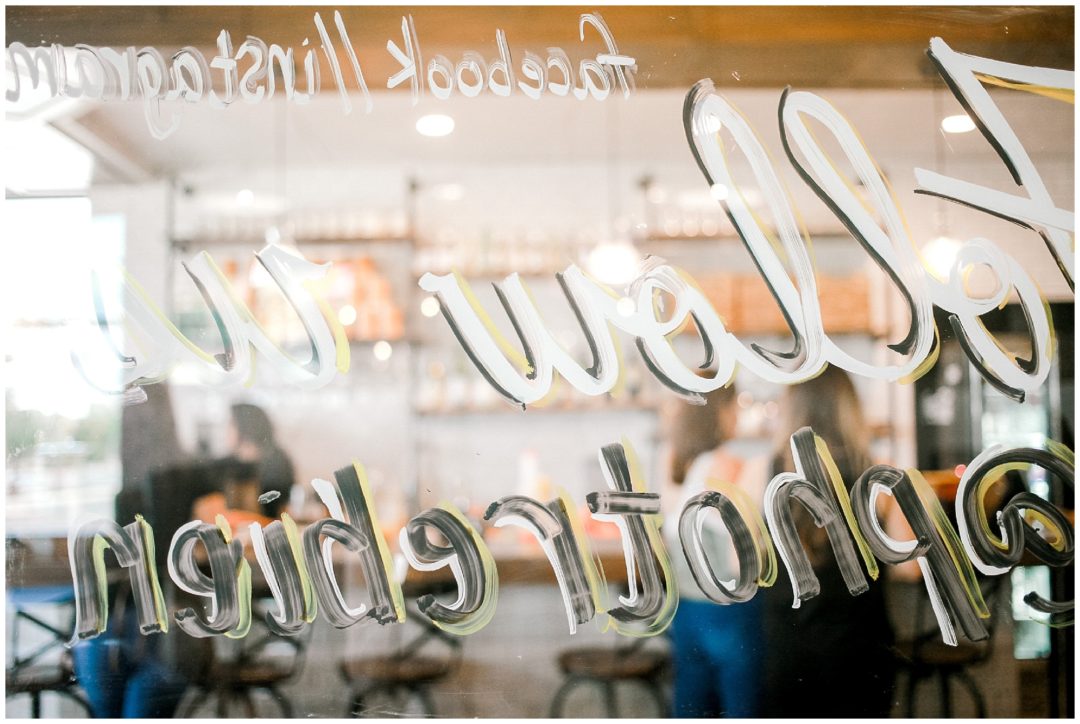 Pho Tre Bien Cafe
If you follow me on instagram, you know that I love to take photos of my food and share them with the world #sorrynotsorry. But really, sharing your food on social media is a great way for businesses to market their restaurants to new clients, without spending any money at all. If I love something, you bet that I will share it with the rest of my audience.  So when Pho Tre Bien Cafe, invited me along with a group of local influencers to their soft opening, I quickly put it on my calendar. Already a fan of their other locations, I wasn't going to miss checking out their new far east side location and the opportunity to meet new friends and eat amazing food.
I invited my good friend Shadia, the amazing mother behind Sound of a Bird blog as my plus one. Upon arrival, I'll admit, I wasn't sure if we had the right building. The outside of the restaurant isn't anything fancy and was pretty basic (see below). But as I quickly realized,  don't judge the food or inside by it's outside. As soon as we walked in, it was a completely different story.
We were first greeted by two very friendly hostesses who gave us a cute goodie bag and showed us to our seats. As we walked to our seats, I couldn't help but look around the restaurant as soon as I walked in. You immediately feel as if you are in a new city with their beautifully decorated cafe-inspired interior. The walls were filled with white subway tile, a personal favorite of mine along with green plants to add a pop of color. Then in the back area, you see a window that leads lets you take a peek into their own in-house bakery shaded by a cute black and white tent top. I loved being able to watch the baker in prepare some delicious beignets and croissants. It's nice to know that you are getting the freshest ingredients with whatever you order. 
The Menu
We tried a couple items off their menu; Tofu spring rolls, Lumpia Rolls, Lettuce Wraps with Beef. It didn't stop there—from their new brunch menu, we tried their Pho Dip Sandwich, a spin on the traditional french dip sandwich. I can honestly say that each one was DELICIOUS and unique. The bread on the sandwich melted in my mouth and the beef on the lettuce wraps was perfectly marinated. Perhaps my favorite part about the meal was that I didn't feel guilty for eating any of it. I've been trying to be on a eat healthier-eating lifestyle, so I was pleasantly surprised at how light and yet filling everything was. Finally, the owners surprised us with their own yummy Tre Bien Cheesecake. A cheesecake that was in the middle of cake and cheesecake. Light and fluffy, delicate and delectable. 
New Friends
One of the best things about this event, was seeing old friends and meeting new ones, from the lovely @ElPaso.Eats, @epvegsnob, @justagirlfromtexas, @jocelynscarnival, @87pages and others! If you all are in the mood for some delicious Pho or just want to try some delicious coffee and fresh baked bread, check out Pho Tre Bien Cafe on the East Side, located at 12302 Montana & Tierra Este.