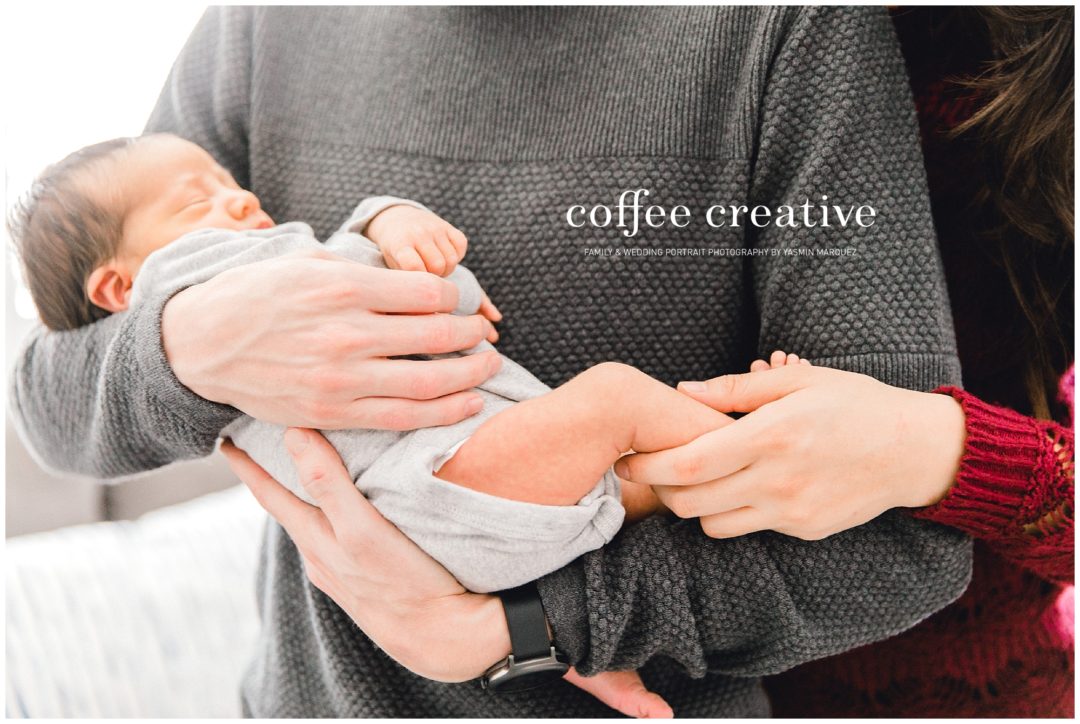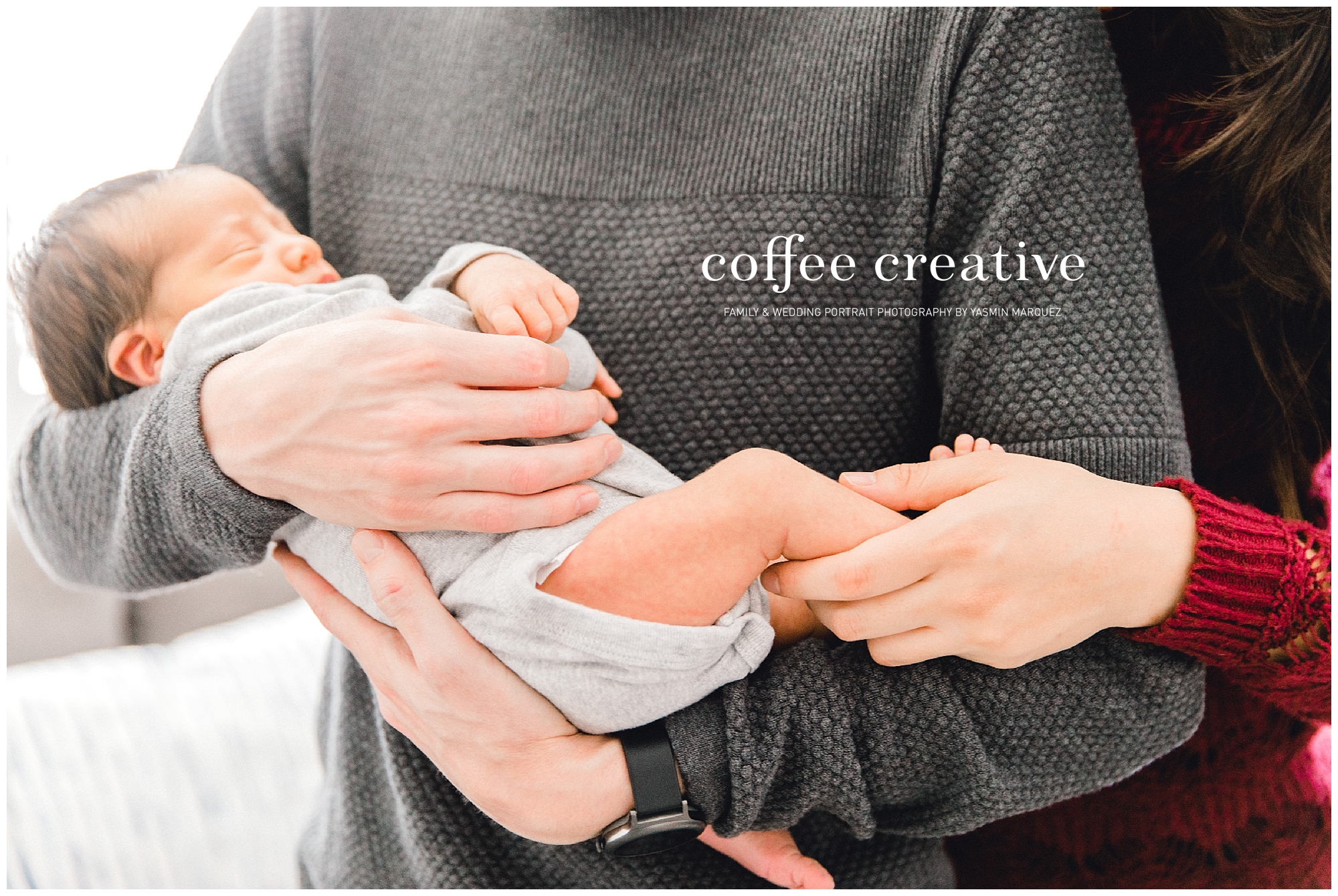 El Paso Fresh 48 and Newborn Photographer.  As I was welcomed into the home of James and Christian I was introduced to their beautiful bundle of joy, Joel. He gazed at me with such sweet eyes and had rich dark hair. Christian and James were beyond excited to have me capture images of their growing family. 
As I entered the eclectic and calming nursery I could not help but feel I was off to travel around the world with baby Joel. The nursery was perfectly detailed with airplanes, mountains, clouds and a touch of a beautiful globe which brought it all together. Maps were displayed on different items such as Joel's initial and miniature decors. It was inspiring to see a vision of experience and travel come to life. Moreover, Christian's maroon sweater complimented James's gray toned sweater perfectly. Baby Joel wore a soft gray color that brought out his beautiful skin tone. This newborn session was so special and memorable to me because of the non-stop smiles both Christian and James displayed throughout the session. The smiles were so undeniable that I could feel so much warmth just witnessing it. I knew they were so proud of their little one.
As an El Paso Fresh 48 and Newborn Photographer it is important for me to capture the genuine bonding and love between one another. I am very grateful to have the opportunity to capture special moments like these. I would like to thank the Salas family for allowing me into their home and for sharing a small moment of their family bond.