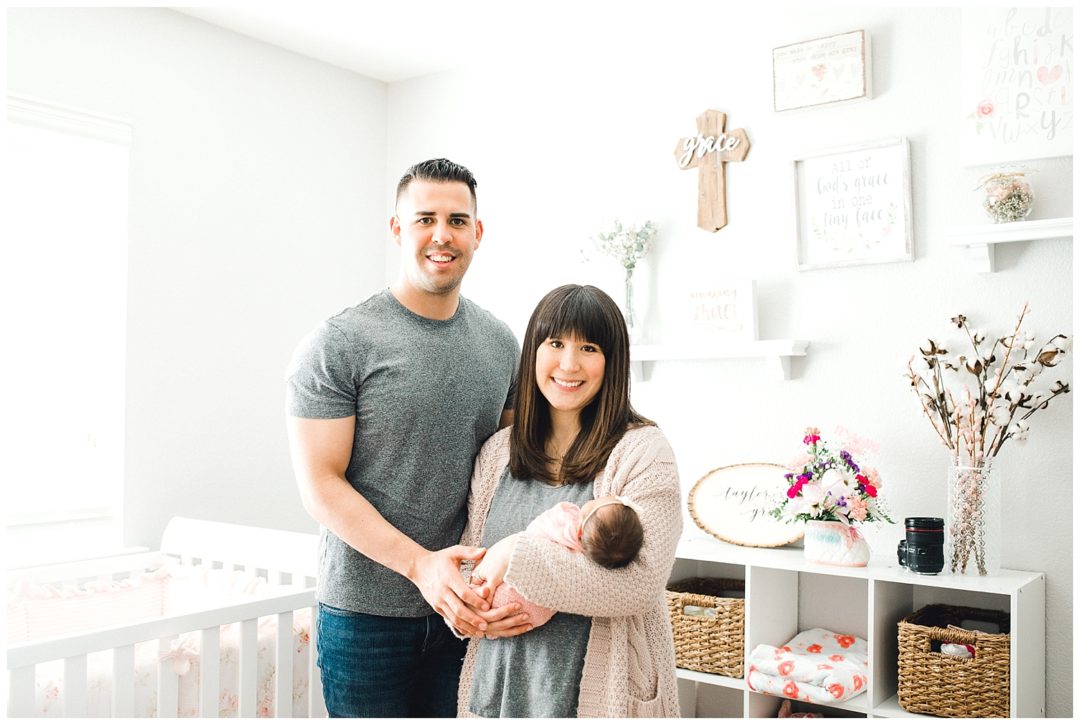 El Paso Fresh 48 and Newborn Photographer. I have been fortunate enough to watch Kaleena and Julio Lopez's family grow. Kaleena has given me the opportunity to capture her blooming family. I was ecstatic when I learned that Taylor Grace was born. I was quickly on my way to the hospital to capture the fresh 48 hours of Taylor's life and the Lopez's growing family. It is such an amazement to see a child welcomed into the world by such a loving family. As I arrived to the hospital to photograph these very special moments, I could not help but notice the poise Kaleena displayed while holding her newborn. A beautiful detail to note in this Fresh 48 session was how wide opened Taylor Grace's eyes were the entire session. She was ready to explore her new surroundings. These first 48 hours of a newborn session are so important to me because it reminds me of how precious and delicate life is. It is heartwarming to witness this family flourish.
The following week, a newborn session was organized for the Lopez family. I was able to capture the relaxed, neutral, and soft pink colors in Taylor's nursery. The nursery contained beautiful wooden wall decor. There was a satisfying balance of color by choosing deep brown's with soft pink's. Julio and Kaleena welcomed me into their home to be captured as is. It was uplifting to see the younger Lopez children welcoming their new sibling and showing nothing but love and affection. As an El Paso Fresh 48 and Newborn Photographer, it is important for me to capture the genuine love being exchanged by family members.
Thank you to the Lopez family for allowing me to capture this beautiful journey of love and growth. Photographing these sessions has become so rewarding.