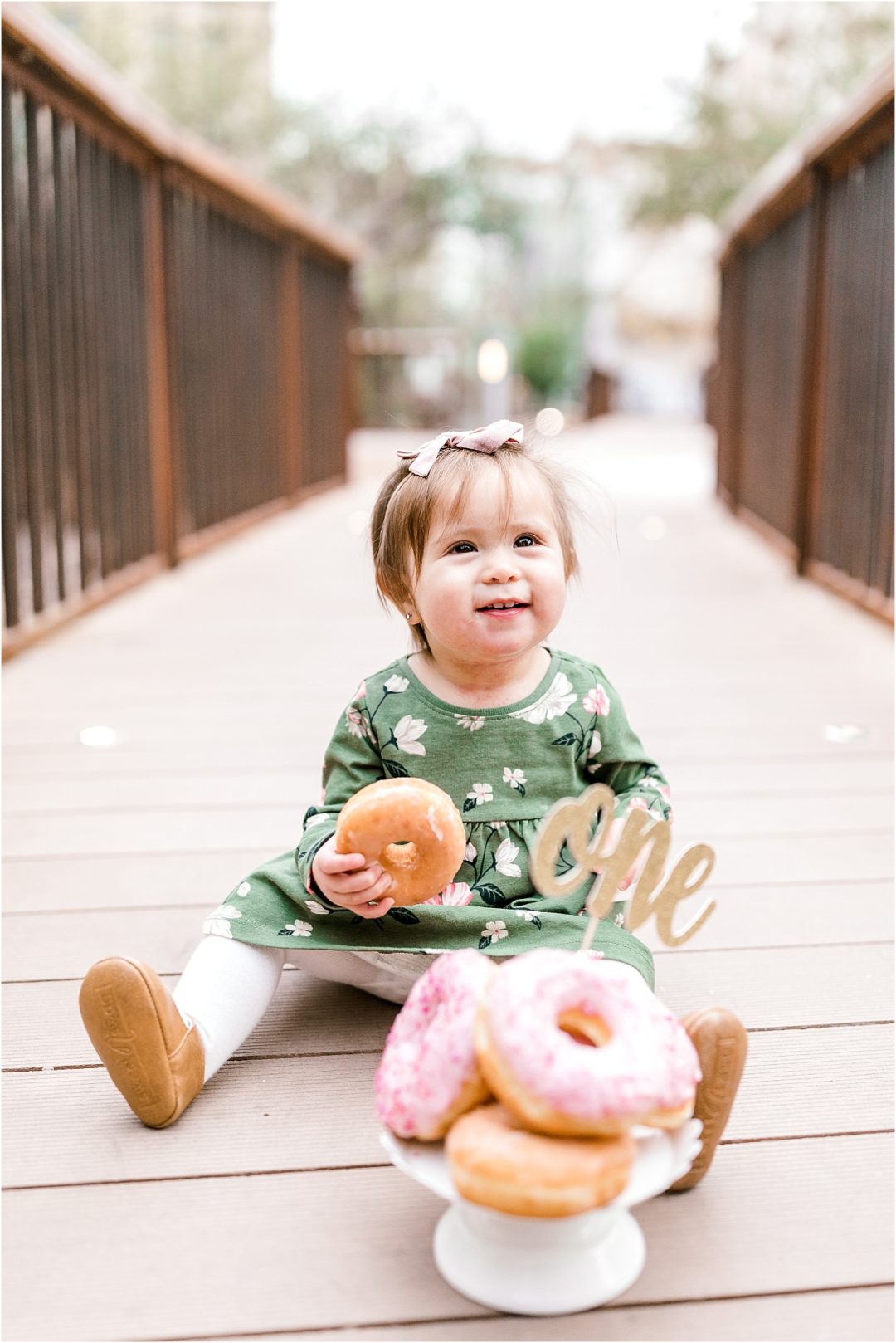 I was very excited at the opportunity to photograph Taylor's Donut Birthday Smash in downtown El Paso. This is not the first time I photograph the Lopez Family & their kids. In fact, they were the 1st family to hire me for my first cake smash session for their firstborn about 5 years ago and they quickly became one of my favorite types of sessions to photograph.
I loved the way Kaleena styled everyone's outfits. How gorgeous is her magenta lace skirt. A perfect contrast the muted colors of the Downtown Plaza at San Jacinto. The Lopez family are always a very stylish bunch.
And alas for the moment in the session that everyone was waiting for especially sister and brother, the donut smash! Taylor was filled with smiles the entire session and the same was to be said during her donut smash. She devoured every bite as she accidentally knocked all the donuts down. This only make for adorable photos! Then I invited the entire family to join in at the end for some donut deliciousness. It was a great time and a fun session.
If you are considering doing a cake smash session for your little one's 1st year, a donut session is definitely a cute and easy option for parent's to plan. Contact me to book your cake smash session today!
Coffee Creative Photography is an El Paso Lifestyle Photographer specializing in timeless, genuine and light-filled imagery for families, newborns & seniors. I would love to hear from you!!