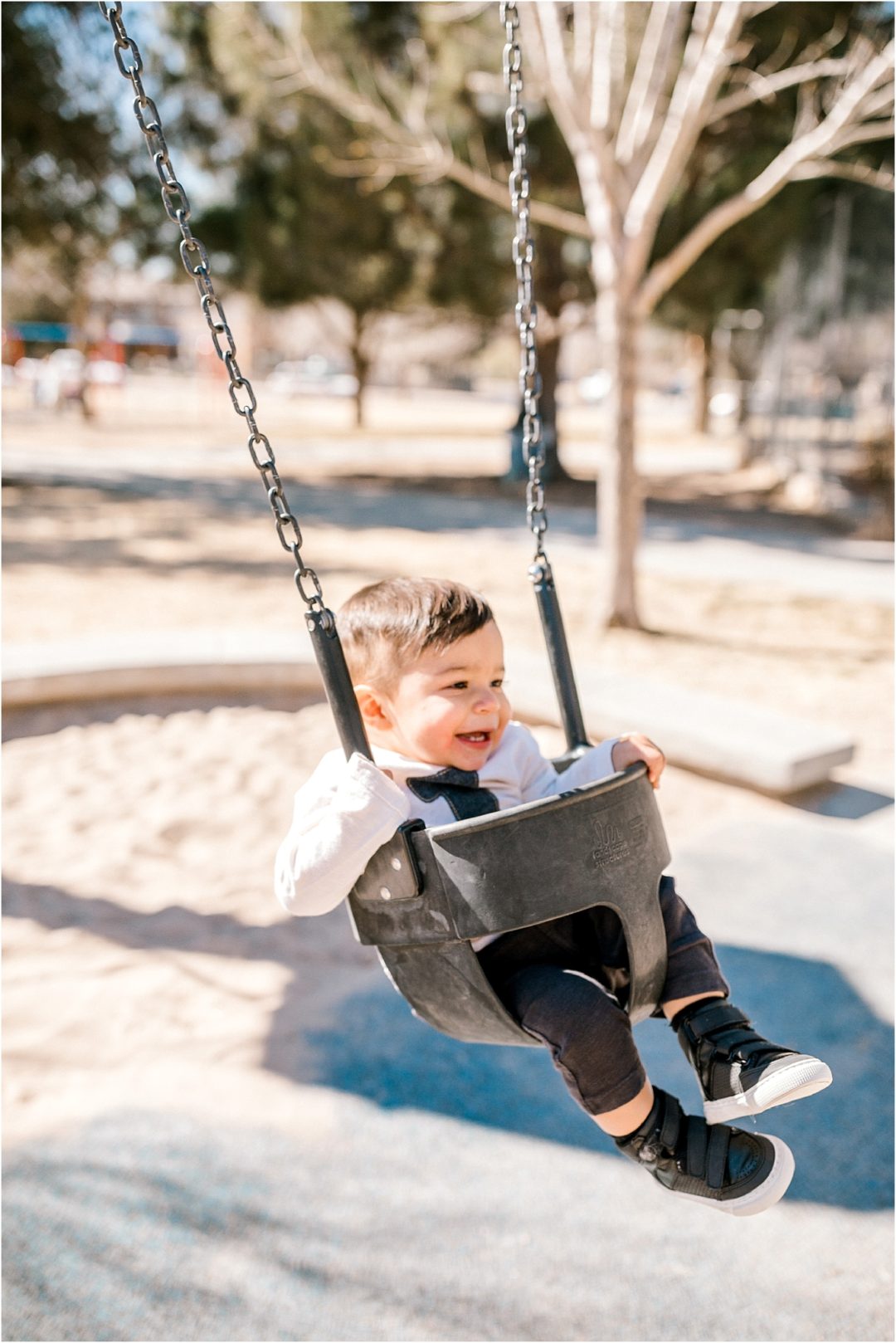 I met up with the Gonzalez family at Madeline Park in El Paso to photograph their youngest turning 1. This was my first time meeting him, and although it did take a bit of time for him to warm up to me, which is completely natural and common, he was soon all smiles at the hands of dad lifting him up in the air.
The day was beautiful and felt like just another day enjoyed at Madeline Park. Their grandparents also joined us, which is always a big help to the parents. Congratulations to the Gonzalez Family on their 1st amazing year celebrating their youngest. Excited for future sessions with these little ones and family.
El Paso Family Photography Session. Some of my favorite kind of photography sessions are the ones where I meet the family at a place that I know the kids will enjoy themselves, which means documenting their excitement in the most natural way.
Coffee Creative Photography is an El Paso Lifestyle Photographer specializing in timeless, genuine and light-filled imagery for families, newborns & seniors. I would love to hear from you!!