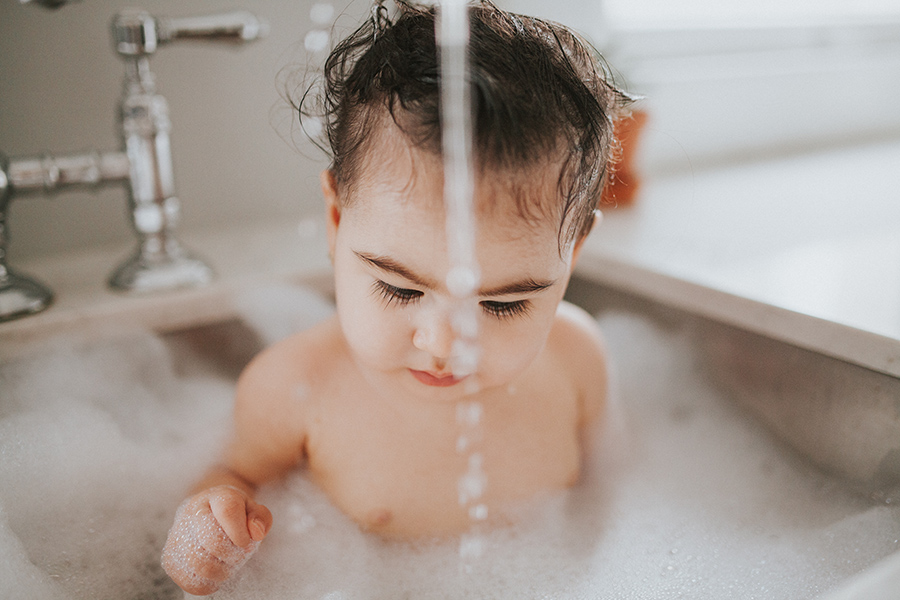 Oh my little daughter!
It has been many months since my last letter to you. You went from 3 months to 11 months in a blink of an eye. You've kept us busy and full of happiness. And in case you are wondering what you're like at this age, here is a list of 10 things I've compiled for you.
You are obsessed with music. Your 1st love was the Bon Jovi Direct TV commercial. Your second love was DNCE's "Cake by the Ocean".
You've also developed a liking for Peppa Pig which I approve of.
We quickly learned at 8 months that you are allergic to sweet potatoes. You spent your 1st 4th of July in the E.R.
Besides sweet potatoes, you absolutely LOVE food. You aren't picky, and especially love your sopita.
You learned to stand by holding on to the couch, but you don't seem interested in walking yet. I'm kinda happy about that, I like carrying you around. I like that you need me. 😉 Take your time, baby.
You are still nursing which I am proud about. Eleven month ago, I wanted to call it quits. I am happy we stuck it out, because it continues to be our bonding time.
You and your daddy spend a lot of time together. He not only takes you to and from Grandma Elsa's house in the mornings and afternoons, but he also spends his lunches with you. And he recently taught you how to clap. 🙂
I have been busy planning your 1st birthday. Don't hate me because I will probably not choose a theme most kids have. Don't worry, you will look back at pictures and it will be amazing.
We traveled to Austin without you for the 1st time this past weekend. You'll soon realize that sometimes mom and dad need time alone and together. We need it for us. We need it for you.
You've changed our life completely. We are new people because of you. We are better people because of you. Thank you for being our mamas and filling our life with new meaning.
Here are some photos that I took of you during our sink bath session. You will quickly learn that your mama is obsessed with documenting everything and you are her new favorite subject. This session was too much fun. You LOVE bath time and I LOVE bonding with you. <3