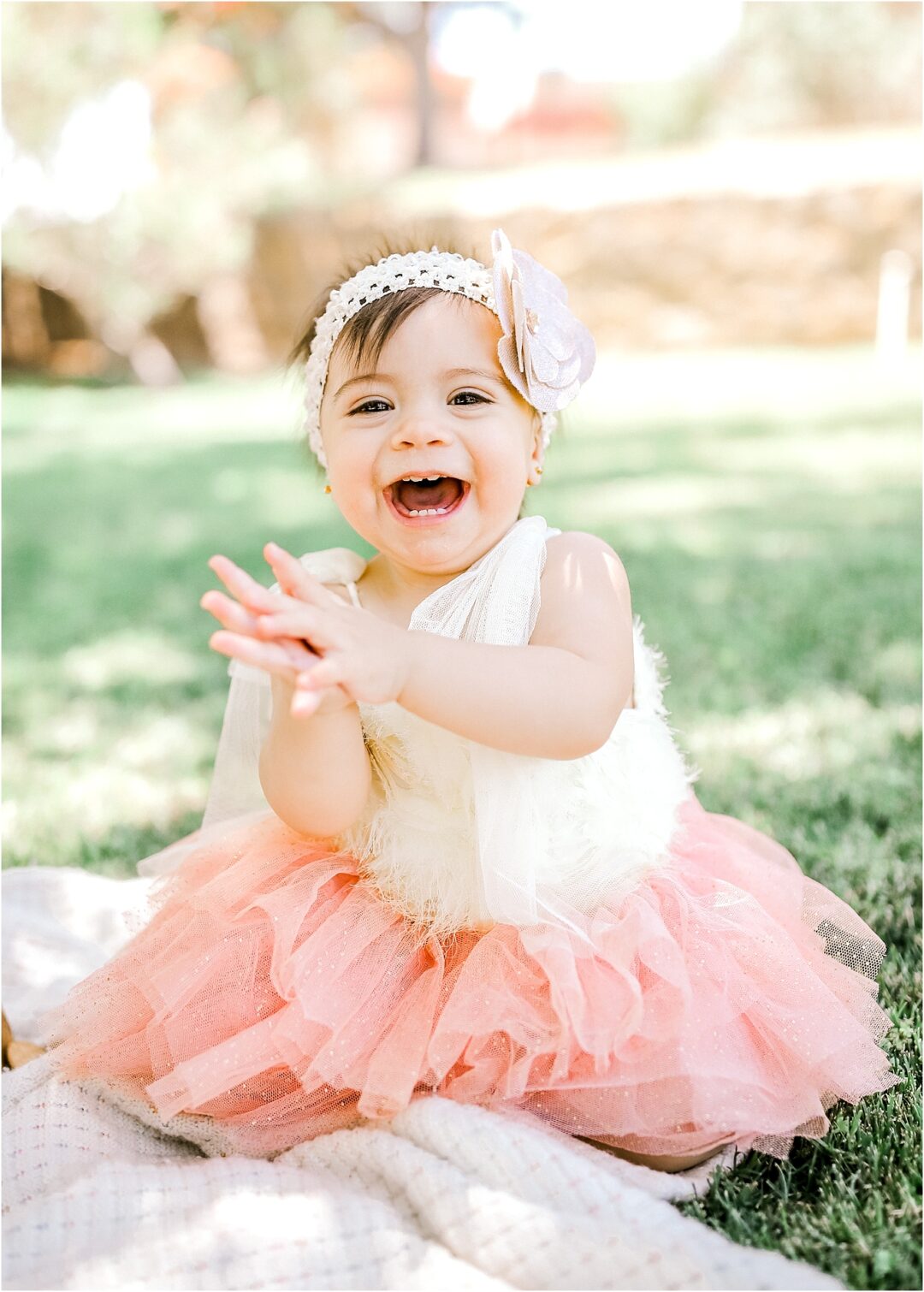 It's hard to believe that I first photographed Camila, now turning 5, when she was just 6 months in my bare bones home. We were just recently remodeling our home, so I was able to use it as a staged studio for the time being. Fast forward to 5 years later, I am so grateful to still know this wonderful family and be able to document their darling girls on their Pretty in White Sister Birthday Session.
We started the session by photographing a couple of photos of Camila with her golden balloon. This little girl is a joy to work with and what I love is that she feels comfortable in front of the camera. I suppose it helps that she's known me for a couple of years now. 🙂
After having Camila be the center of attention, we continued with some family photos, which I always love including during birthday session. And alas, we concluded with the part that gets the most dirty—Little Gia's 1st Year cake smash session. I also started her photos with her golden balloon which she enjoyed (check out that smile) and ended with the cake smash. You never know how a one year old will act towards their first cake, but as you can see she absolutely loved it!
If you would like to book me for your next birthday session, I would love to hear from you!
Coffee Creative Photography is an El Paso Lifestyle Photographer specializing in timeless, genuine and light-filled imagery for families, newborns & seniors. I would love to hear from you!