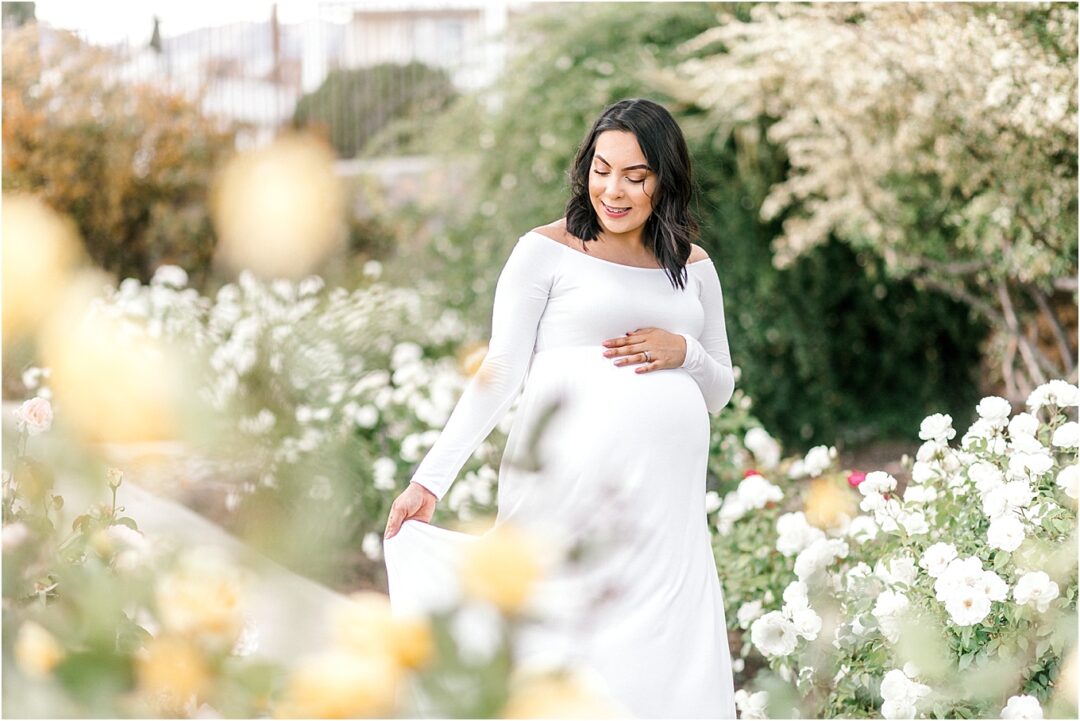 I am loving all the motherhood sessions. This year I have been blessed with photographing so many beautiful new glowing mamas. Michelle was no exception. I was very excited to meet her and her husband and hear about how excited they were to welcome baby Julian. Also, can you believe that she was less than two weeks away from her due date at this session?
For this session we took advantage of the beautiful blooming florals at the Rose Garden in El Paso & then we decided on some greenery at Memorial Park. And as you can see, we couldn't asked for more beautiful weather. She is wearing two of my newest gowns from my motherhood wardrobe, available to all who book a maternity or newborn session with me. If you are considering a maternity or newborn session, contact me for more info!
Coffee Creative Photography is an El Paso Lifestyle Photographer specializing in timeless, genuine and light-filled imagery for families, newborns & seniors. I would love to hear from you!!